Lexar unveils world's largest capacity A2 microSD card at 512GB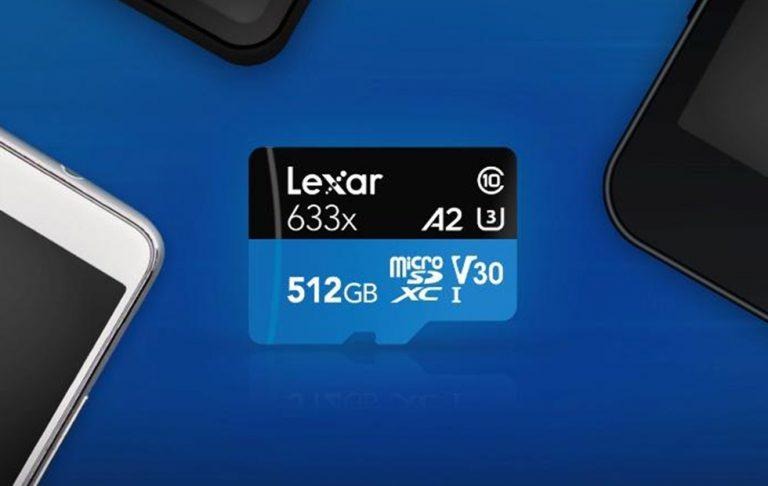 Lexar has unveiled its new 633x microSDXC, a model it says has the largest capacity of any A2 microSD card on the market. At 512GB, the new 633x offers consumers hundreds of gigabytes in a tiny form factor alongside speeds of up to 100MB/s. The card can meet the needs of Android devices for storing and running apps.
According to Lexar, the 633x microSDXC card meets the Application Performance Class 2 requirements, giving it that coveted A2 rating. No other A2 card on the market offers a 512GB capacity, making it a solid choice for cameras, drones, smartphones, and other devices that need fast external storage in a tiny size.
The model offers a minimum random write speed of 2000 IOPS and a minimum read speed of 4000 IOPS; devices that have Android Adoptable storage enabled can use the card to directly store and run mobile apps without encountering speed issues.
The card features UHS-I technology and a Class 10 speed rating, reaching up to 100MB/s read transfer speeds; write speeds are described as "lower." The company will be offering these cards starting late this month for $299.99 USD.