Lexar Introduces Industry's First 128GB Pro SDXC Memory Card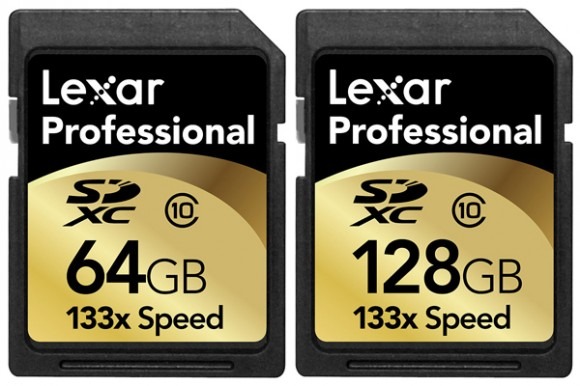 Lexar Media announced today that it is releasing two new professional SDXC memory cards, including one that is the industry's first to boast a 128GB capacity. Both the 64GB and 128GB cards should come to the delight of photographers and videographers as they are high-capacity and high-speed.
The Lexar Professional 133x SDXC memory cards will be perfect for capturing extended lengths of 1080p HD video and for shooting continuous rapid-fire images. The 133x rating means that the cards guarantee a minimum transfer speed of 20MB per second, which will significantly accelerate workflows when transferring images and HD videos from memory card to computer via a SDXC-enabled card reader.
These SDXC memory cards also include the latest version of the Image Rescue software to help recover lost or deleted photo and video files. Both the 64GB and 128GB versions are available now for $199.99 and $329.99 respectively at B&H Photo and Video, Adorama Camera, and on Lexar.com. We here at SlashGear will be getting our hands on the 64GB card at CTIA later this month, so make sure to check back for our extensive review.