Level Lock gives your existing deadbolt a secret smart upgrade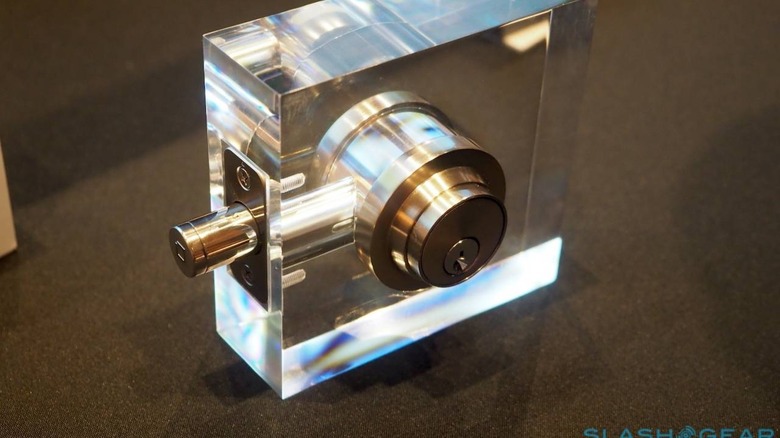 Smart home security is one of the hardest things to get started on, though smart security cameras have recently started making installation a lot easier. Smart door locks, however, still present a major hurdle because they often require you to replace your existing lock with something that may not fit your door or its design. That's the genius behind Level "invisible" Lock that actually hides inside your existing deadbolt, allowing you to keep your old lock while still gaining the benefits of a phone-controlled smart lock.
The secret to the Level Lock is that it really only replaces the inner parts of the deadbolt, including the bolt itself. You install it inside the door, replace the bolt with Level Lock's, and then put the external parts of the deadbolt back on top. On the outside, it seems that nothing has changed and you can even use the same keys you've used before or turn the lock manually from the inside.
Of course, you can all do that now without touch the lock or without even being nearby. The Level Lock can be controlled completely with your smartphone or automated via Apple HomeKit to lock and unlock remotely. You can also give temporary passes to friends and family in case they need to have access to your house and they don't have a key.
The Level Lock itself is powered by a CR2 battery that resides inside the bolt and can be easily replaced. You might be curious about the durability of this hollow bolt and so were we. Level assured us at CES 2020 that not only did the Lock's bolt meet the durability standard of bolts, it even exceeded it. And apparently, many deadbolt bolts are actually hollow inside anyway, according to Level.
The Level Lock definitely puts a unique twist to the smart door lock story, a twist that will cost homeowners $249 when it goes on sale next month in the US. Those who reserve now, however, can get it at a discounted price of $199.