Lenovo YOGA 710 15" Convertible Windows 10 Laptop Review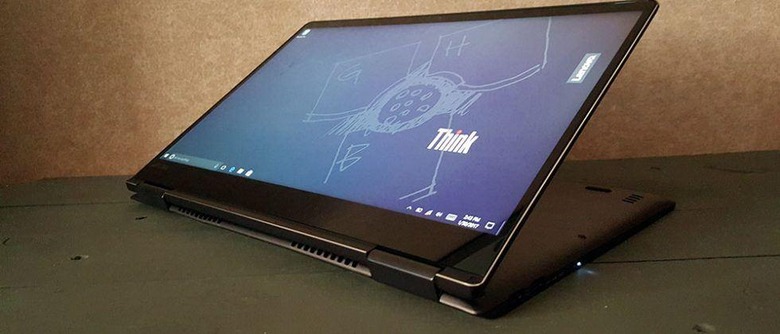 We may receive a commission on purchases made from links.
Lenovo has a new flexible laptop in its Yoga lineup, the Yoga 710 15-inch convertible. This model is, first and foremost, a traditional laptop, but with a little extra flavor — a flexible hinge that can fold the display back into a full tablet mode. That flexibility is welcomed, but how does the laptop as a whole hold up to everyday usage?
The Lenovo Yoga 710 is a premium laptop with a stylish, but not flashy, design and ultra-flexible hinges for 360-degree screen rotation. Overall, the laptop weighs 4.4lbs and measures in at 0.70-inches — a modest size for a 15-inch laptop, but not the smallest laptop on the market. The machine features an aluminum chassis accented with silver trim around the trackpad and exterior edges.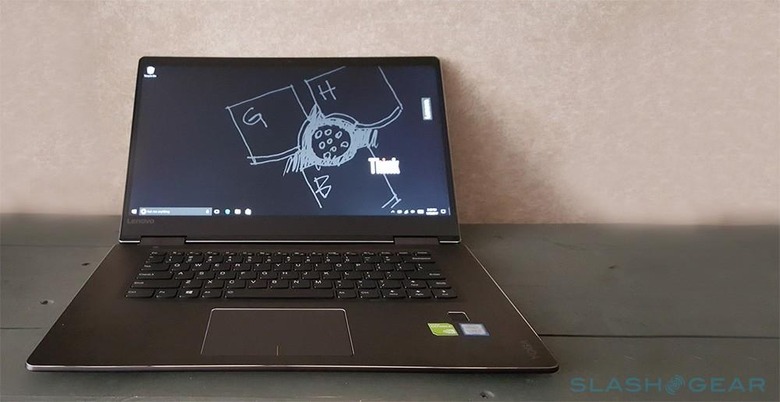 The YOGA 710 features up to a 7th-generation Intel Core i7, and offers up to an NVIDIA GeForce GT 940MX 2GB or up to Intel HD Graphics 520. Customers can also choose up to 16GB of DDR4 memory and up to a 512GB SSD. The 15.6-inch IPS display has an LED backlight and is available in Full HD and Ultra HD (3840 x 2160) resolutions. There's a 1MP 720p webcam.
Though the laptop is quite suitable for most users in terms of build quality, battery life, and hardware options, it is a bit lacking when it comes to ports. The 710 offers a pair of USB 3.0 ports, one that is always-on for power, as well as micro HDMI, a four-in-one media card reader, DisplayPort, and an audio jack. Connectivity, meanwhile, including Bluetooth 4.0 and WiFi 2x2 ac.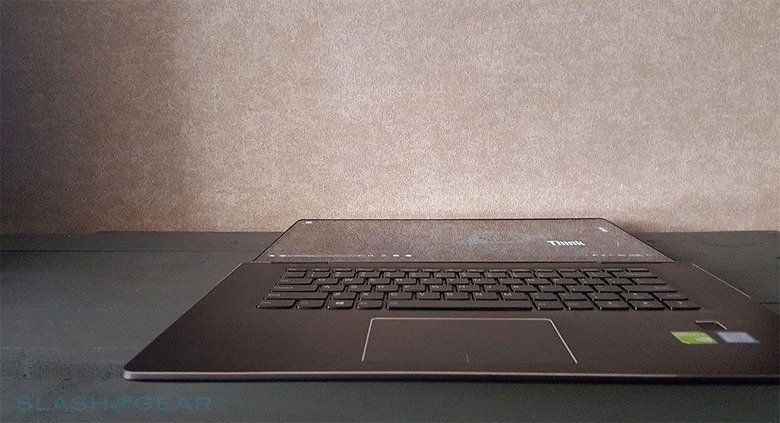 Lenovo points out that the YOGA 710's hinge is unique due to its integrated antenna, providing the latter with greater surface area for overall greater signal strength and more stability. That same hinge facilitates folding the display back perfectly flat or all the way back until the laptop is in a tablet arrangement. The hinge feels very stable at every step of the way, and can be positioned at basically any angle you'd like.
The flexibility is nice, but keep in mind that the display is glossy, and so angled usage could be frustrating if you're often in a bright room or you don't like ample reflections across the screen. The display supports multi-touch, and has excellent viewing angles (glares aside), as well as excellent color range and saturation.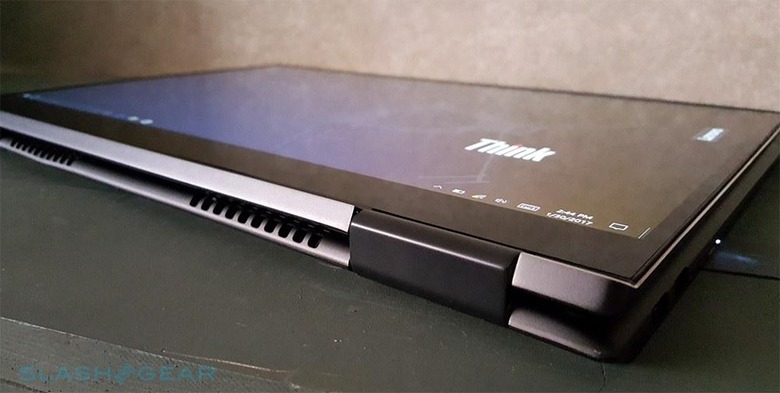 Another feature includes JBL Speakers with Dolby Audio, which sounds exciting on paper, but isn't quite as nice when you're physically listening to audio from the laptop. While the YOGA 710's integrated speakers are fine if you're listening to spoken audio like a podcast, don't expect to be satisfied if you're listening to music or watching a movie. The audio overall is a bit muddy, and at times can be tinny. As in most cases, headphones are your friends with this YOGA model.
Software, Battery & Performance
The YOGA 710 comes with a 53 WHr battery which, says Lenovo, offers up to 8 hours of Full HD local video playback. While I didn't watch 8 straight hours of local video, I did stream some TV shows in the background using this laptop while typing and performing general Web browsing, and it got me through several hours. If you're just browsing the web and performing similar things, you can expect upwards of nine hours before needing to plug in.
Performance will depend on your configuration, as there's a fairly wide range of options available to buyers. Our review unit features an Intel Core i5-7200U processor, 8GB of RAM, Full HD resolution, and Windows 10 Home. Performance during general usage, photo editing, music and video streaming, and casual gaming was excellent with no issues of any sorts.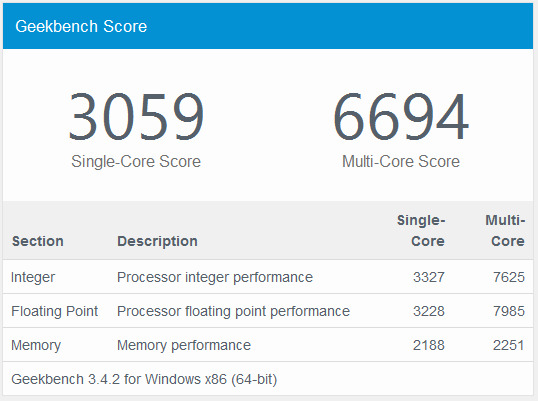 The laptop features several preinstalled applications, according to the Lenovo website, however our review unit only had a couple Lenovo utilities included, so your mileage may vary. The website lists the following Lenovo utilities, as well as McAfee and Office trials:
CCSDK

Lenovo Companion 3.0

Lenovo Experience Improvement

Lenovo ID

Lenovo Photo Master

Lenovo REACHit

Lenovo Settings 3.0

Lenovo SHAREit

Lenovo Solution Center
While our review unit didn't have all of those, it did have some things installed that weren't listed, such as Candy Crush Soda Saga, so again, you may or may not find these on your own YOGA 710.
Wrap-up
The YOGA 710 is proof that reasonably powerful 15-inch laptops don't have to be back-breaking behemoths. This model may not be an ultrabook, but it's not that far removed from one, and you get excellent hardware options in exchange for that little extra heft and bulk.
You'd be hard-pressed to find a complaint about the design, build quality, and display; the keyboard only loses a point due to its small right SHIFT key. Despite its size, the battery can take you through a full day's work, and as long as you don't need USB-C, you likely won't find the 710 lacking in any way.
The model is available from Lenovo now starting at $949.9 USD on its website.