Lenovo Yoga 520 and 720 convertible laptops are made for multi-taskers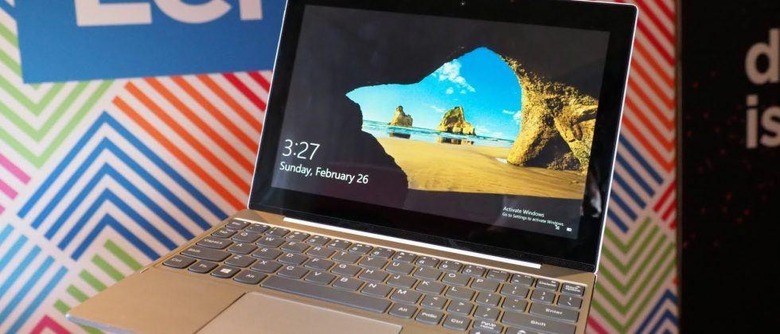 Lenovo has taken the wraps off its next generation of convertible laptops, the Yoga 520 and the Yoga 720. Both models feature the same ultra-flexible designs we've come to expect from Lenovo's Yoga lineup, as well as Windows 10 and high-end hardware offerings. Lenovo says the new Yoga laptops meet a variety of criteria, such as being both mobile and versatile, aiming to satisfy the desires of millennials and meet their most pressing needs.
The Yoga 520, which Lenovo plans to call the Flex 5 in the U.S., will be available with a 14-inch display with up to a 1920 x 1080 Full HD resolution. That is joined by up to 7th-gen Intel Core i7 processors, 16GB of RAM, and a 512GB SSD or a 1TB HDD. The laptop gives audio a nice focus, bringing with it Dolby Home Threatre with Harman Audio. The entire unit is somewhat small at 0.78-inches in thickness and a starting weight of 3.85lbs.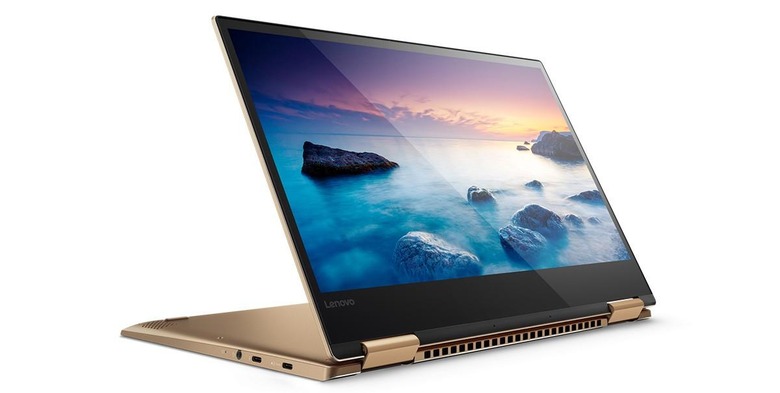 The Yoga 720, meanwhile, will be offered with both 13-inch 3840 x 2160 and 15-inch 3840 x 2160 display options. The laptops are similar otherwise, both offering up to a 7th-generation Intel Core i7 processor, Windows 10, and up to 16GB of RAM.
The two laptops diverge, potentially, when it comes to graphics, though. The 13-inch model offers Intel HD Graphics 620, while the larger model has the option of up to an NVIDIA GTX 1050. Both can be had with up to 1TB of storage, and both feature JBL speakers alongside Dolby Audio Premium.
The Yoga 520/Flex 5 will be available in May (in the US) with a starting price of $799.99 USD while the Yoga 720 will be available in the US in April with a starting price of $859.99 USD (13-inch model) and $1,099.99 USD (15-inch model).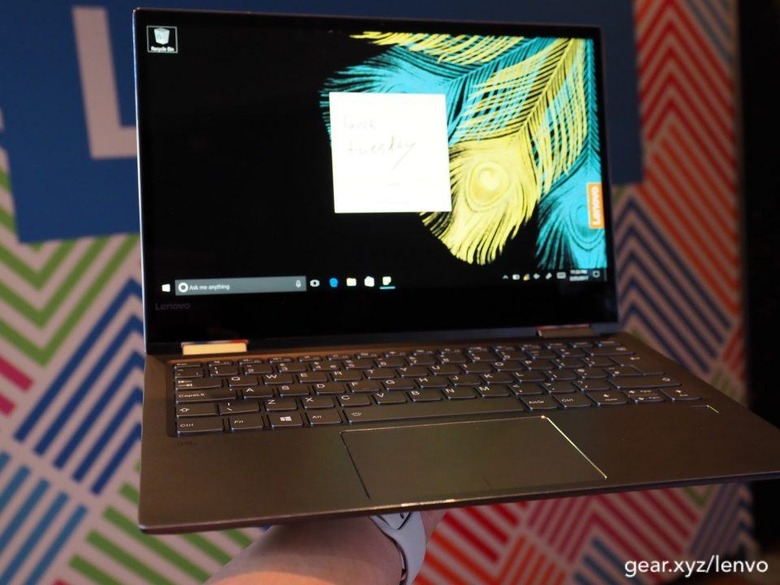 Users will be able to squeeze a bit more battery life out of the 15-inch model, which gets up to 9 hours on a charge if it has the lesser Full HD display or up to 8 hours if it has the Ultra HD resolution. The 13-inch model's figures both shave an hour off each run time estimate. As expected, the 13-inch model is lighter with a starting weight of 2.86lbs, while the 15-inch model starts at 4.4lbs.