Lenovo YOGA 3 Pro hands-on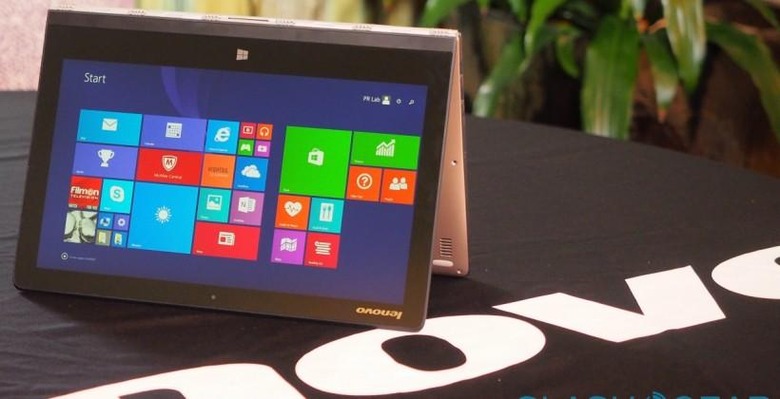 Lenovo has introduced a slew of new products, and standing chief among them is the YOGA 3 Pro. With this convertible PC comes many notable features, the best among them being the unique "watchband" hinge. Unlike traditional hinges found on convertible PCs, the watchband hinge is composed of an entirely new design that, like its name suggests, resembles the design of a watchband. We recently went hands-on with the device and have all the details for you after the jump.
The watchband hinge is an astounding design, composed of over 800 pieces of aluminium and steel made to offer the kind of flexibility you get with a watchband, hence the name. This expands upon the YOGA 2 Pro's hinge with six focus points, allowing for the same functionality while trimming 17-percent off the device's thickness (in comparison to the previous model). The entire device weighs in 14-percent lighter at 1.19kg, and measures in at 12.8mm in thickness. Notably, that means the YOGA 3 Pro's thinness is less than that of a pencil's diameter when opened.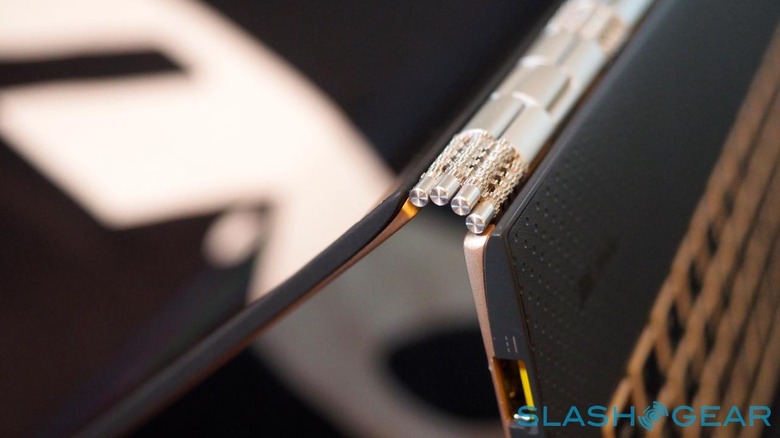 As with Lenovo's other devices, the YOGA 3 Pro can be toggled between three different modes: Stand, Tent, and Tablet, as well as the regular Laptop mode. The laptop features a 13-inch display with a QHD+ resolution — 3200 x 1800 pixels — which makes for an amazingly sharp and clear display.
This is joined by up to an Intel Core M processor, Intel integrated graphics, and a 256GB SSD. There's 802.11 a/c WiFi, Bluetooth 4.0, a 4-in-1 card reader, a total of four USB ports, micro HDMI, a combo audio jack, and the promise of up to nine hours of run time on a single charge. The YOGA 3 Pro will launch in Clementine Orange, Champagne Gold, and Platinum Silver.
The YOGA 3 Pro will be available through Best Buy and Lenovo at the end of this month starting at $1,349 USD.