Lenovo VIBE Series phones offer Lollipop, uber selfies, and quick charging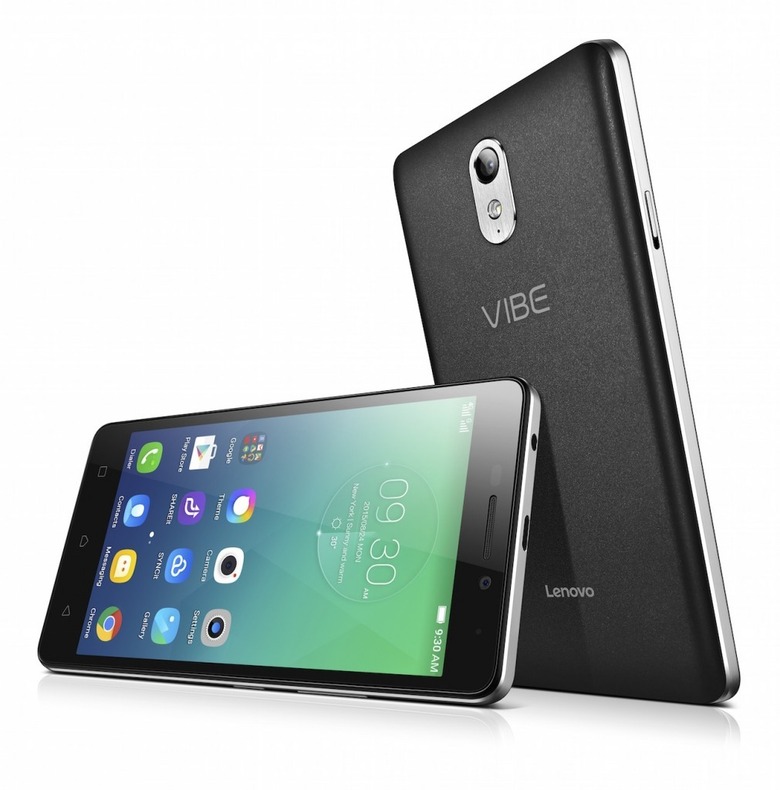 Lenovo's new VIBE Series of smartphones is comprised of three models: the VIBE S1, VIBE P1, and VIBE P1m. Each phone is similar in features and design, but with their own unique functions and perks. The first of the bunch, for example, features a front-facing camera that produces "the ultimate selfie photo"; the P1, the next step up, boasts "exceptional battery life"; and there's the more budget friendly among them, the VIBE P1m, which includes a splash-proof nano coating, among other things.
The Lenovo VIBE S1 features a 64-bit MediaTek MT6752 1.7GHz octa-core processor, 3GB of RAM, 32GB of internal storage (and support for up to a 128GB micro SD card), 4G LTE, 802.11 a/b/g/n WiFi, GPS, and Bluetooth 4.0. The cameras are particularly notable on this model, with the rear 13MP camera including phase-detection auto focus, dual-color flash, and a BSI sensor. The front-facing camera, meanwhile, has an 8MP BSI sensor, and there's a secondary front camera with a 2MP sensor that adds depth information for better selfies.
Other features include a single speaker, Gorilla Glass 3, aluminum frame, and 2500mAh battery. The phone starts at $299 USD.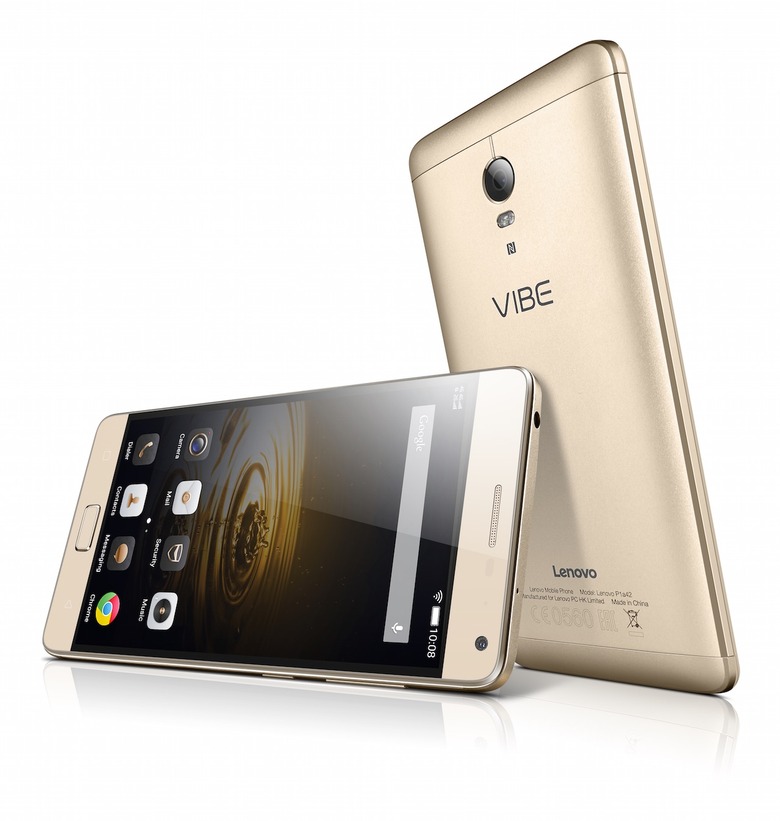 Next in line is the Lenovo VIBE P1, which features a 64-bit Qualcomm Snapdragon 615 1.5GHz octa-core processor, 2GB of RAM, 4G LTE, 802.11 a/b/g/n, Bluetooth 4.0, and GPS. There's the same storage features, a 13MP rear camera with phase detection auto focus and dual color flash, and a 5MP secondary front facing camera. The battery is larger than the S1 at 5000mAh. Price starts at $279 USD.
Finally, there's the Lenovo VIBE P1m, which features largely the same features as the VIBE P1, but with a 4000mAh battery, pearl white and onyx black color options, Quick Charge functionality, OneKey Power Saver, and the aforementioned nano coating. This phone's price starts at $159 USD.