Lenovo ThinkVision LT2934z 29-Inch Panoramic Monitor Revealed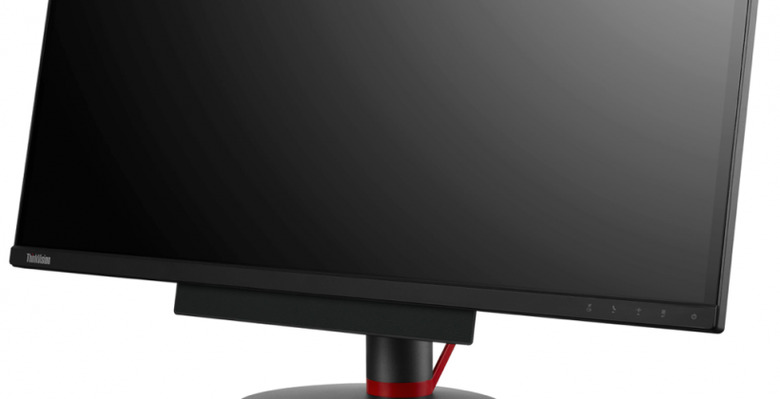 Cinematic viewing, enhanced productivity, and clear communication. Those are the words that best describe Lenovo's new ThinkVision LT2934z, a new massive 29-inch monitor that will not only meet your every multitasking need but also give a viewing experience that might just put your LCD monitor to shame.
The LT2943z is seemingly built to let you cram everything that you can into a single screen. At 29 inches, the monitor possesses a 21:9 aspect ratio that offers 33% more than the 16:9 found on most widescreen mointors today. It's Advanced High Performance IPS (AH-IPS) LCD panel gives a 178/178 viewing angle and covers almost 100% of the sRGB color gamut.
But more than just a fancy screen to watch or view things, Lenovo's latest ThinkVision is first and foremost, a computer monitor. Using ThinkVision PIP (Picture in Picture) Anywhere technology, the LT2943z is able to display two independent video signals from two different computers. It also features a one switch keyboard and mouse toggle that will let users use one set of peripherals and easily switch between two computers.
The Lenovo LT2943z also includes a complete VoIP multimedia solution to ensure clear and crisp audio and video communication. It sports a FHD 2 megapixel camera for high definition video, two 3 watt stereo speakers, and noise-canceling dual array microphones for delivering clear voice audio for VoIP and speech recognition. The monitor even includes dedicated keys for mic mute, picking up or dropping calls, and volume.
The Lenovo ThinkVision LT2943z sports your usual variety of connections such as VGA, HDMI 1.4, MHL, Dual-link DVI-D, USB 3.0, and USB 2.0. Lenovo has not mentioned a release date, but we wouldn't be surprised if the company has it displayed at IFA in Germany this week.