Lenovo ThinkServer Trio Targets The Enterprise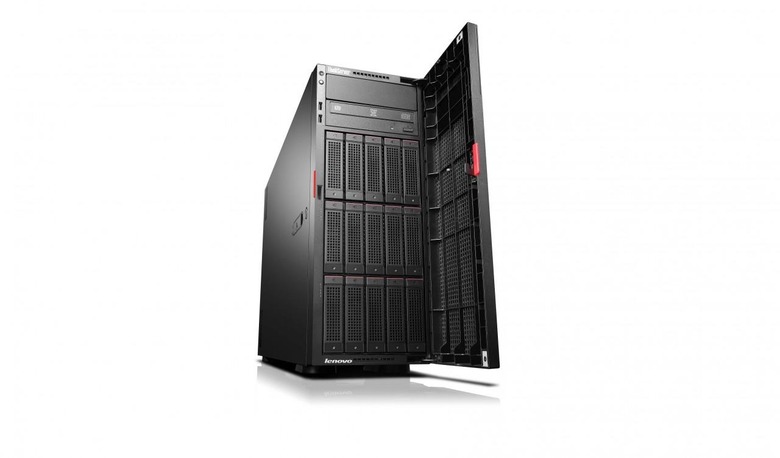 Lenovo has introduced a trio of new ThinkServer stations today, targeting its enterprise customers with its new RD550, RD650, and TD350. The first two models are both rack server offerings for space conservation needs, while the latter model is a tower packing a couple Intel Xeon processors.
The RD550 and RD650 both offer standard 1U and 2U form factors, which allows users to conserve space in their server room. The RD550 model can hold up to 12 drive bays, says Lenovo, offering up to 26.4TB of storage. The RD650 is a somewhat higher-end model, able to hold up to 26 drive bays for a total of up to 74.4TB of storage.

In addition, Lenovo is offering both aforementioned ThinkServers with a hybrid chassis configuration, which will allow users to implement both 2.5" and 3.5" drives. Both devices utilize Intel Xeon E5-2600v3 processors with up to 18 cores (per device).
The ThinkServer TD350 is similar in many ways, most notably being offered in a tower construction rather than the svelte rack system. Two Intel Xeon E5-2600v3 processors are utilized, and there's support for up to 512GB of memory and 90TB of storage (either 2.5" or 3.5" drives).
The RD550 and RD650 models will launch tomorrow at $1,829 and $1,929, respectively. The TD350 model will also arrive on Tuesday, priced at $1,629 USD.