Lenovo ThinkPad X1 Foldable Teases Future Of Ultraportable Laptops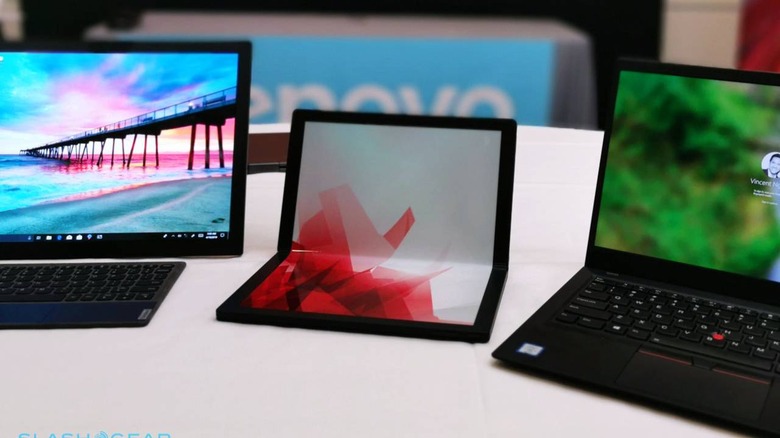 Lenovo has just unveiled one of its most incredible devices to date: a foldable Windows-based PC designed for business executives, on-the-go professionals, and anyone who wants to be on the cutting edge of technology. The foldable will be part of the company's popular ThinkPad X1 family when it arrives on the market next year, offering buyers a device with a flexible display that can function as their primary PC.
Lenovo has kicked off its presence in the foldables market in a big way with its new ThinkPad foldable PC prototype. The Windows-based device will feature a foldable OLED screen from LG Display; it has a 2K resolution and 4:3 aspect ratio, measures 9.6-inches in half-screen, and 13.3-inches for the full screen.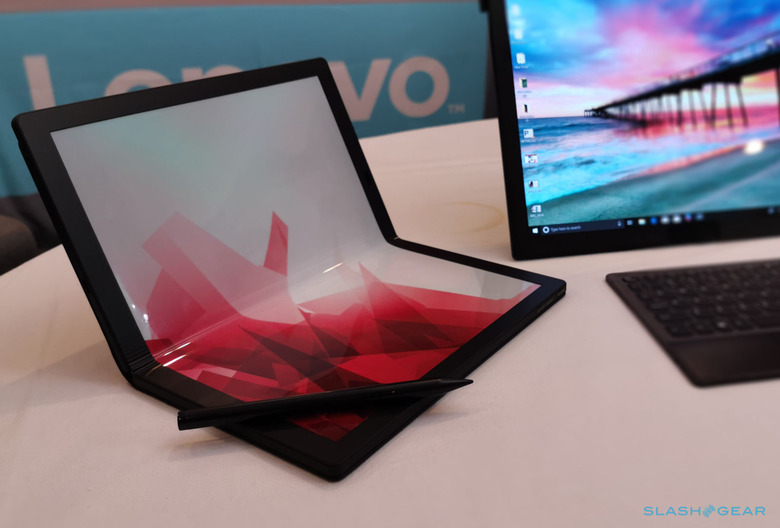 The device utilizes Intel technology and includes a number of notable features, the incredible display aside, including stereo speakers, a pair of USB-C ports, and an infrared camera. In addition to a Bluetooth keyboard, the device will also provide users with a Wacom pen for times when a stylus is ideal. Buyers can expect all-day battery life on a single charge.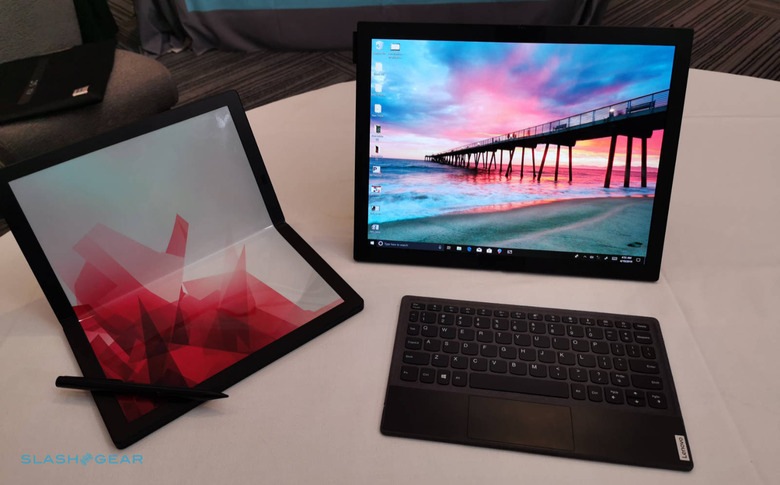 The foldable ThinkPad X1 device will be able to replace your laptop to serve as your primary PC, according to Lenovo. The device sports a torque hinge that enables the screen to be positioned at various angles in the same way a traditional laptop screen can be positioned at the ideal angle. Lenovo avoided any potential issues related to top-heaviness by using the battery to add weight to the bottom part of the device.
Buyers can expect the same level of quality they get from other ThinkPad devices; in fact, Lenovo anticipates users frequently folding and unfolding the device, which is why it doubled the hinge cycles it uses to test its laptop products. The new foldable is the result of three years of development, giving us our first look at the future of highly portable laptops.
Lenovo will offer more details on the device, including availability, in the future.