Lenovo ThinkPad T495, T495s, And X395 Unveiled With AMD Ryzen 7 Pro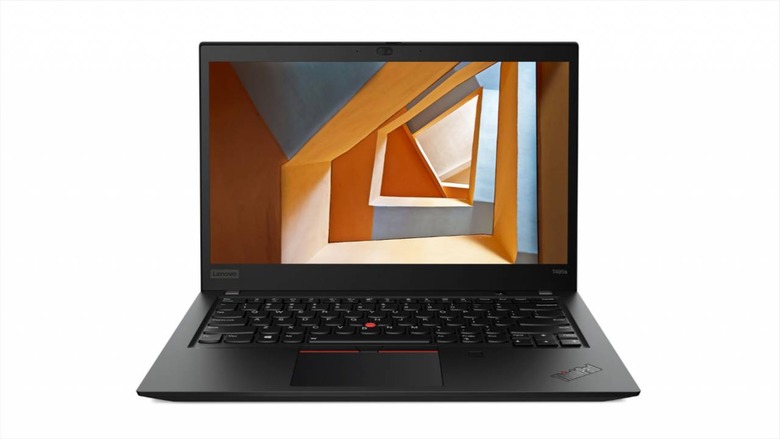 Lenovo has unveiled the T495, T495s, and X395 laptops offering consumers up to the second-generation AMD Ryzen 7 Pro Mobile Processors. These Windows 10 laptops join the existing ThinkPad X and T notebook lines to offer working professionals new lightweight, powerful options for working while on the go.
Lenovo's beloved ThinkPad product family remains highly popular with consumers, particularly professionals in need of sleek, durable, and powerful machines that offer surprising portability while retaining high performance and expansive features.
The 14-inch ThinkPad T495 and T495s models offer a bit more display real estate over the 13-inch X395 model. The new T Series models join the recently announced T490 and T490s, which pack Intel hardware. The designs remain similar between the two groups, and buyers can expect the same MIL-SPEC durability.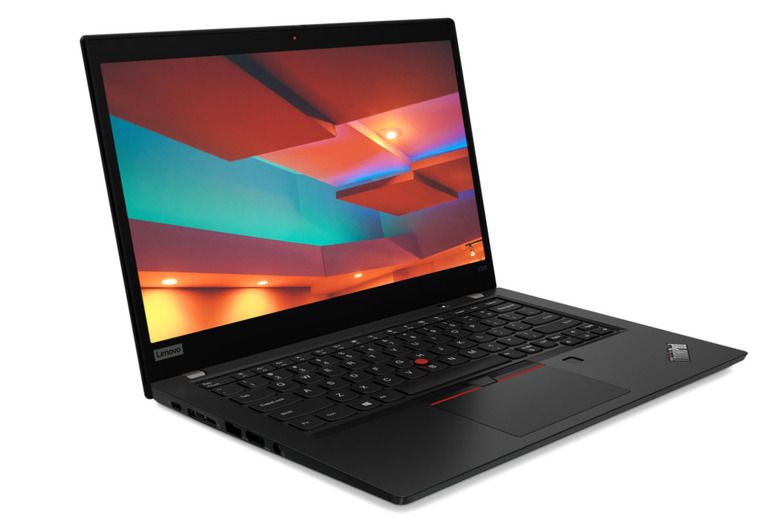 According to Lenovo, these new models offer up to four additional hours of battery time on a charge compared to past models. Buyers get AMD Vega Graphics alongside the Ryzen 7 Pro option; the hardware is joined by Radeon FreeSync tech for frame rate fluidity.
Lenovo says its new 14-inch Full HD display with 400 nits brightness is new to the AMD series. The laptops feature Lenovo's iconic ThinkPad design, including the user-favorite keyboard and classic-style trackpad, dark design, and bright red TrackPoint nestled in the keyboard.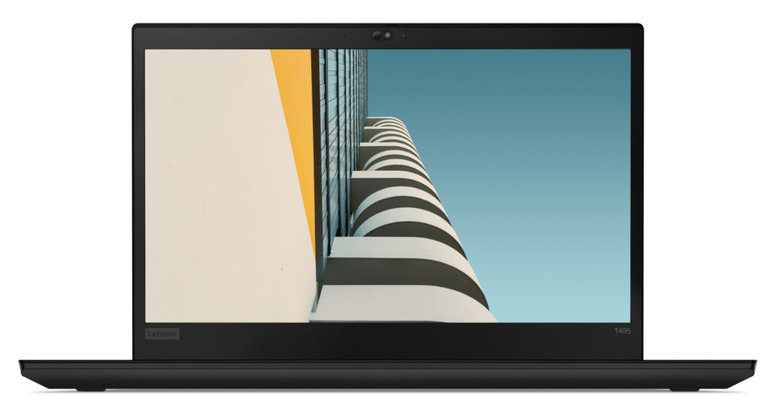 The laptops were designed with business professionals in mind, and as such Lenovo has packed dual far-field microphones into the AMD models, offering 360-degree reception for use with conferencing. There's new side mechanical docking that supports self-leveling at different angles, as well.
In addition to the ThinkShutter webcam privacy cover, the new ThinkPads also optionally offer an ePrivacy filter called the ThinkPad PrivacyGuard for shielding the display from people nearby — this display privacy feature is offered on the T495s and X395 models.
The ThinkPad T495 and T495s 14-inch laptops with AMD hardware will be available in North America in late May (T495) and in early June (T495s) with starting prices of $939 USD and $1,089 USD, respectively. The ThinkPad X395 will arrive in early June with a starting price of $1,089 USD, as well.