Lenovo ThinkPad Power Bridge Technology Let Users Choose Runtime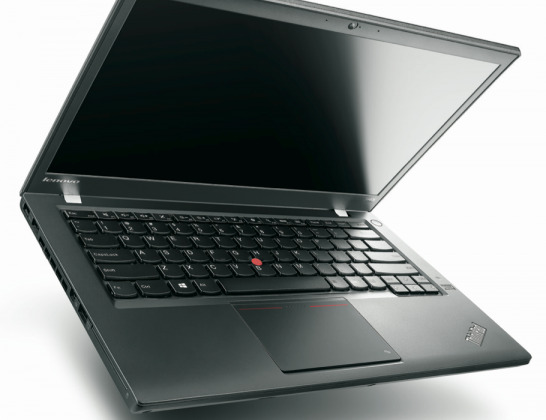 A few hours ago, we covered some the new notebook computers that Lenovo unveiled at IFA 2013. Those new notebooks include the ThinkPad T and X series with the T440s, T440, and X240. One of the interesting features that those notebook all share that we didn't elaborate on very much is the new ThinkPad Power Bridge technology.
The ThinkPad Power Bridge technology is one away to put control over battery life into the hands of consumers. Rather than making the machine too bulky with extra batteries or with two short of a runtime for some users, Lenovo uses a new hot-swappable battery technology that makes it easy for users to decide how much runtime they need compared to how portable they want their machine to be.
The Power Bridge system uses a sealed internal battery paired with external batteries allowing the user to customize the ratio of runtime to portability. The Power Bridge technology is available on the ThinkPad X240, T440, and T440s. All three of those machines feature an internal three-cell battery offering 23.5 Wh of power.
Lenovo figures that battery will last for 3 to 4 hours per charge. If that's not enough runtime for users, the internal battery can be augmented by inserting a second battery into a standard looking battery compartment on the bottom of the laptop. That secondary battery is available as a three-cell of the same capacity as the internal battery and a massive six-cell 72 Wh battery.
The three-cell unit adds less than half a pound of weight to the notebook and should double the runtime to as long as eight hours. The six-cell unit will add about three fourths of a pound to the laptop, but should provide over 10 hours of battery life. Lenovo hasn't announced pricing on either battery at this time.
SOURCE: ZDNet