Lenovo ThinkPad E Series targets SMBs and road warriors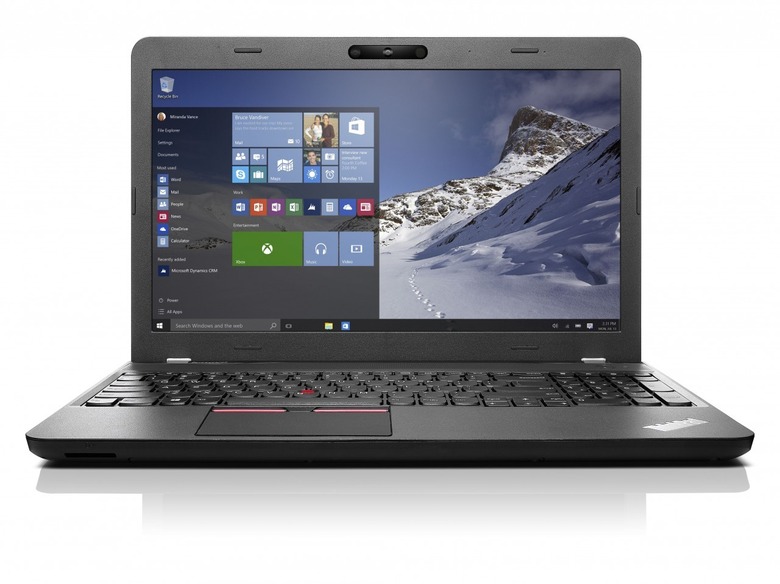 Kicking off Lenovo's IFA announcements is its new ThinkPad E Series PCs for small and medium businesses. The laptops, says Lenovo, are for businesses that want to "reduce IT headaches and increase efficiency", among other things; they're for workers who are on the road and in the office. The new E Series machines include 14 inch and 15.6 inch models, a variety of productivity and security features, and more.
The laptops offer a wide range of features. The battery life, for example, lasts up to nine hours, allowing someone to go a full work day without having to plug in. Despite this, the new AMD and Intel hardware available offers more power than you'd get in previous laptops. Users can have up to 16GB of RAM, SSDs, discrete graphics, and more.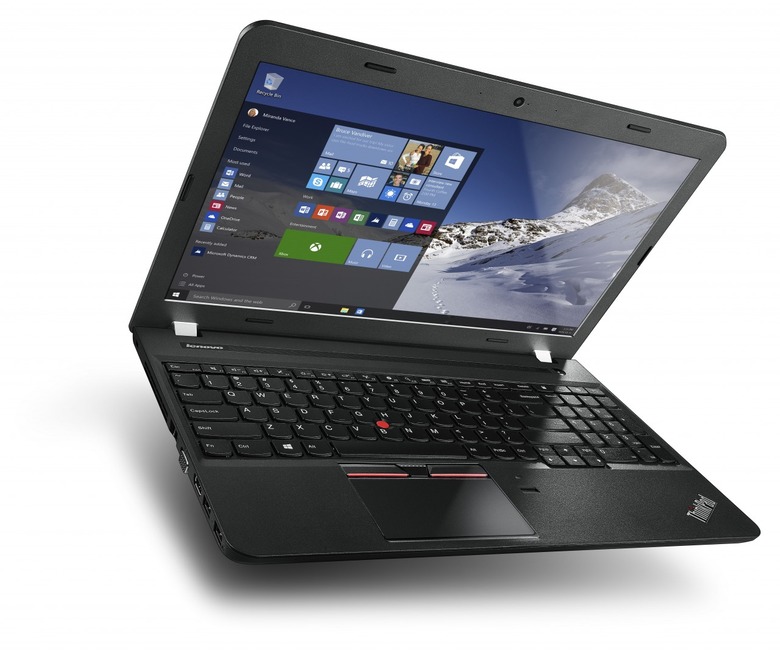 There's a trio of USB 3.0 ports, as well as Ethernet and an HDMI port. The ThinkPad E560 in particular, says Lenovo, can be had with Intel RealSense Technology 3D camera, a feature that is also an option for certain other machines Lenovo has inbound.
As with many other ThinkPad laptops, the new E Series machines are also Energy Star 6 and GreenGuard compliant, and have an EPEAT Gold worldwide certification, making them gentle on the electric bill and the environment.
There's not much of a difference between the smaller and larger laptops when it comes to price. The ThinkPad E460 will start at $549 USD, and the E465 will start at $449 USD. The larger E560 will start at $549 USD as well, while the E565 will start at $479 USD. All models will be available starting in November.