Lenovo ThinkPad 260 and 460 are 'more connected than ever'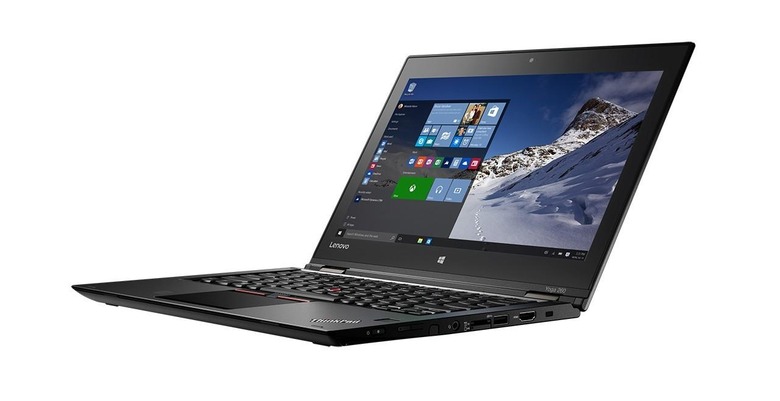 Lenovo has a new pair of convertible ThinkPad laptops bearing the Yoga moniker, and they're both hailed as being more mobile and connected than past options. Both feature the same Yoga functionality we've seen on other Lenovo machines, including the ability to fold all the way back into a tablet-like mode. This is coupled with ultra fast connectivity, however, allowing users to connect and browse the Internet rapidly.
First up is the Lenovo ThinkPad 260, which you can see in the gallery immediately below.
The Lenovo ThinkPad 260 features a 12.5 inch Full HD multi-touch display, an integrated ThinkPad Pro, up to ten hours of run time on a charge, and up to a 512GB SSD. This model offers a lot of the same features as other ThinkPad models, including the Lift n' Lock keyboard, which tucks the keys in snug when the display is folded all the way back. There's an optional fingerprint reader, and the same Yoga flexibility we've come to know: tablet, tent, stand, and laptop modes are available.
And then there's the Lenovo ThinkPad 460, which is shown in the gallery below.
The Lenovo ThinkPad Yoga 460 has more powerful hardware under the hood, and boasts some higher-end details, such as an all-day battery life, 1TB HDD, OneLink, a 14 inch WQHD multi-touch display, and Intel 6th-gen Core i processors. This laptop includes the same flexibility, and boasts a svelte body that is only 19mm thin. Both models also feature the same ThinkPad durability we've seen with past models.
Most importantly, Lenovo says these are its first to offer LTE-Advanced wireless WAN, for connecting up to 3x faster than LTE.