Lenovo ThinkCentre M90n Nano ultra-compact desktops are made for business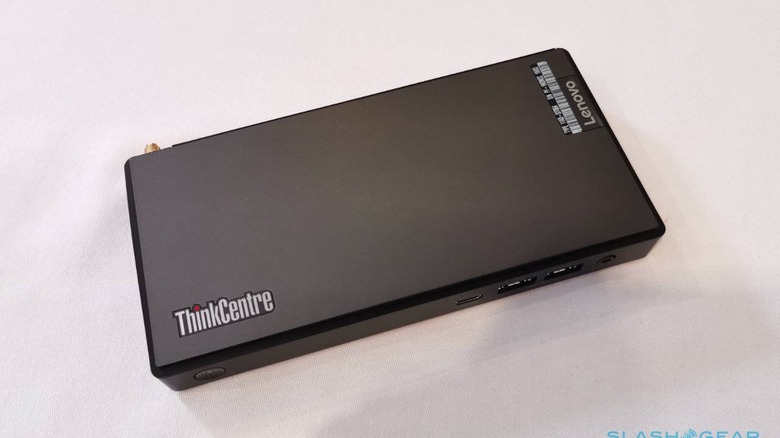 Lenovo has taken time at its Accelerate conference to unveil its new ThinkCentre M90n Nano, a miniature commercial desktop series that it claims is the most compact of its kind available on the market. The smaller of the two desktop models in this series is only a third of the size of the ThinkCentre Tiny while offering up to 30-percent greater annual energy savings in comparison to larger, traditional desktops. The ThinkCentre M90n Nano is joined by the M90n Nano IoT model for select environments.
There's an obvious appeal to miniature desktops, and that's the ability to save space while securing the machine out of sight. Lenovo points out that its new Nano M90n can be mounted behind the monitor, as one example, or it could be placed in locations where traditional desktops generally don't fit, such as on a bookshelf. One of the model's more impressive features is the ability to be powered by a USB-C dock or compatible USB-C monitor.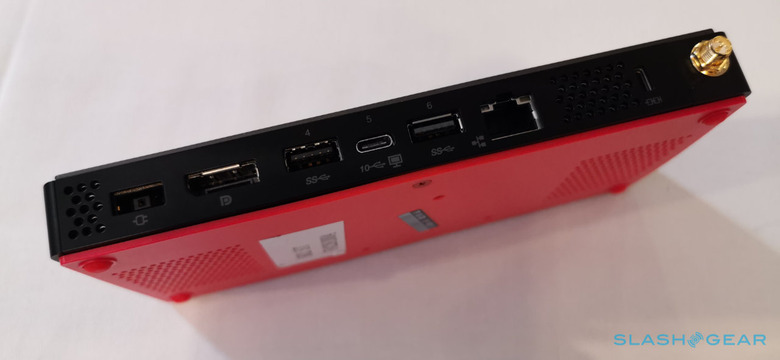 Despite being very compact at 7.04 x 3.46 x 0.86-inches, the ThinkCentre M90n Nano is highly durable with a MIL-SPEC 810G rating against multiple hazards, including shocks, drops, humidity, and dust. Companies that utilize the new model can expect multiple security features, including an HW TPM 2.0 chip and Kensington lock slot.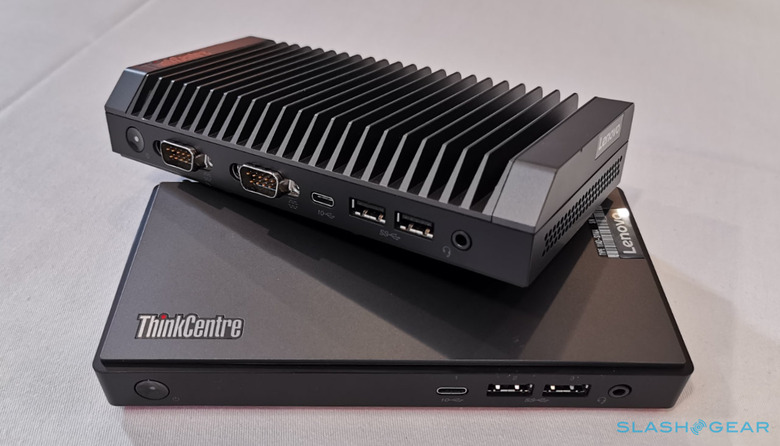 The ThinkCentre M90n Nano is available with 8th-generation Intel Core processor options, plus up to 16GB of memory and two 512GB SSDs. The device uses a 65W adapter and features a relatively large array of ports, including RJ45 LAN, DisplayPort 1.2, two USB 3.1 Gen 2 ports and a USB-C 3.1 Gen 2 port on the front alongside a combo audio jack, and USB-A and USB-C ports on the rear.
Joining the compact desktop is the similar ThinkCentre M90n Nano IoT model, which is fan-less with the promise of efficient heat dissipation — Lenovo says this model can handle exposure to unexpected temperature shocks up to 122F. As well, the desktop was designed to handle higher vibration environments, making the Nano IoT ideal for industries like manufacturing.
The Nano IoT model will be available with 8th-generation Intel Core i3 and Celeron processor options at up to 8GB of memory and up to 512GB of storage. The M90n Nano will start shipping in August with an anticipated retail price of $639 USD; the Nano IoT will be a bit cheaper at $539 USD.