At MWC, Lenovo has unveiled some new tablets for Android fans, and we think you're going to like these. The Lenovo Tab 2 A10 and A8 offer quite a bit, but don't ask a lot. With sub-$200 pricing, these aren't flagship tablets. They definitely don't disappoint, though. Lenovo is also good to provide large batteries in their tablets, so these two are both affordable and long lasting. Both will sport Android 5.0, and will be available starting in June of this year.

The Lenovo Tab 2 A10 is the larger of the two (obviously), and looks back at you with a 10.1-inch Full HD IPS display. Its MediaTek 64-bit processor handles tasks nicely, and the Dolby Atmos sound make for an immersive, fun media viewing experience.
Around back, the center-positioned camera (in landscape) is 8-megapixel, and takes better than average pics. At 8.9mm thin, it's pleasant in the hand, and the 509 grams it weighs make prolonged use welcome.
The Tab 2 A8 checks in with mostly the same specs as the Tab 2 A10 — it's just smaller. The 8-inch screen is equally as impressive as the Tab 2 A10, but Lenovo went with a 5-megapixel camera this time around. It's a touch thicker — 9.3mm — but much lighter than the Tab 2 A10, barely touching the scale at 360 grams.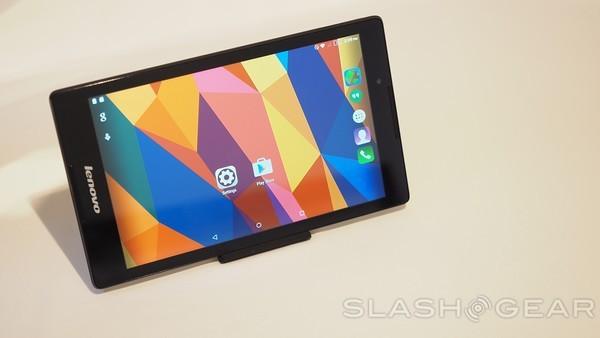 Tab 2 A8 has the MediaTek 64-bit processor on board, and will ship with Android 5.0 as well. The same impressive Dolby Atmos sound system shows up on the Tab 2 A8, too.
Though entry level, both are still really solid tablets. Starting at $199 or $129 — for the Tab 2 A10 and Tab 2 A8, respectively — you get a WiFi tablet with LTE capabilities. The Tab 2 A8 also offers two SM card slots.
Tab 2 A10 is offered in Pearl White or Midnight Blue. Tab 2 A8 offers both of those, but also brings in Ebony and Neon Pink (for the bold).
Keeping in mind Lenovo is aiming for the mid-range market, these are two impressive devices. For media consumption, they're as impressive as anything we've seen in the category. The MediaTek processor is more than adequate, and the ability to slip a SIM car dintot he Tab 2 A8 is promising.
Comfortable in-hand, and reasonably priced, these are two tablets we really like. Whether it be for a youngster who is in need of a tablet of their own or as a media viewer for anyone, the Tab 2 A10 and Tab 2 A8 are two you should consider next time you're int he market for a tablet.