Lenovo Smart Assistant with Alexa is an Echo alternative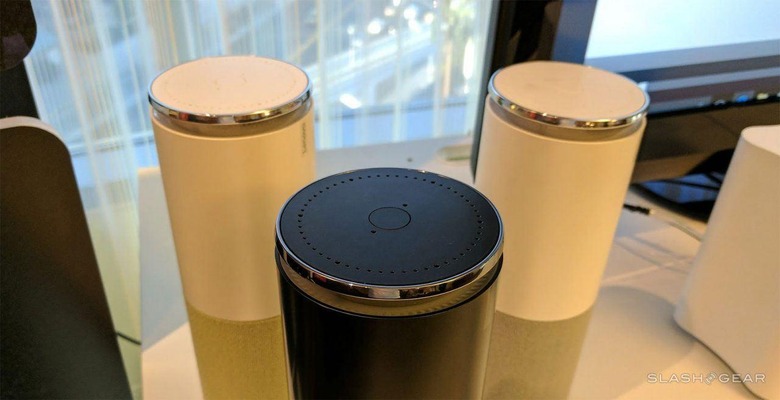 Lenovo has introduced its new Smart Assistant with Amazon Alexa, a tower-shaped device similar in shape to the Amazon Echo device. This device was built in collaboration with Amazon, according to Lenovo, and it features Alexa voice services. As with similar personal assistant devices, the Smart Assistant listens for its owner's voice commands, using Alexa to perform whatever it is you want: get calendar updates, play a song, make a list, and more.
The Lenovo Smart Assistant with Alexa voice services is a cylindrical device with a light silver upper portion and a colored lower portion, as well as a seemingly floating disc on the top. The device features eight 360-degree microphones with acoustic echo cancellation and noise suppression. Joining these is optional Harman Kardon audio.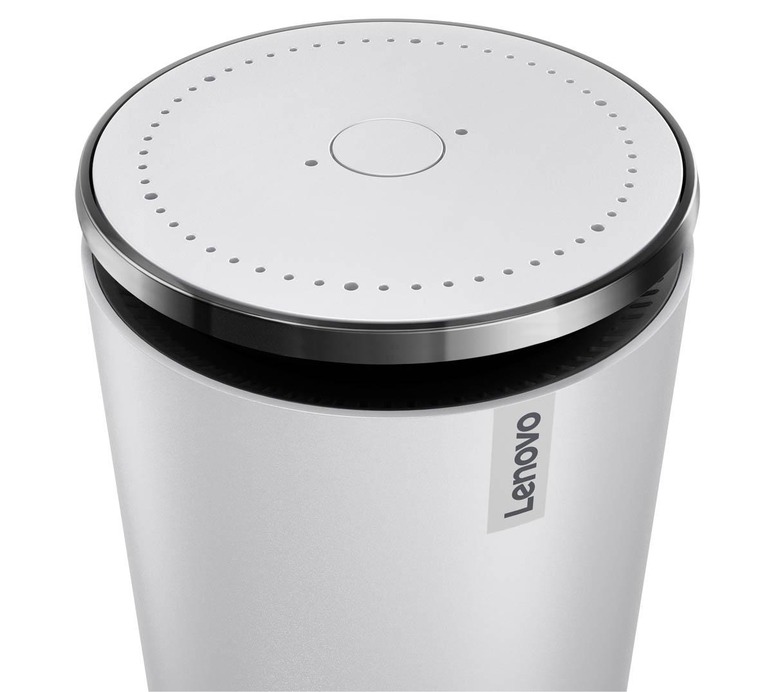 You can tell the Smart Assistant something from up to 16ft away, making it suitable for use within a particular room but probably not much beyond it. Ask Alexa a question or give her a command via this device, and you'll get the expected response akin to other devices this personal assistant is found on.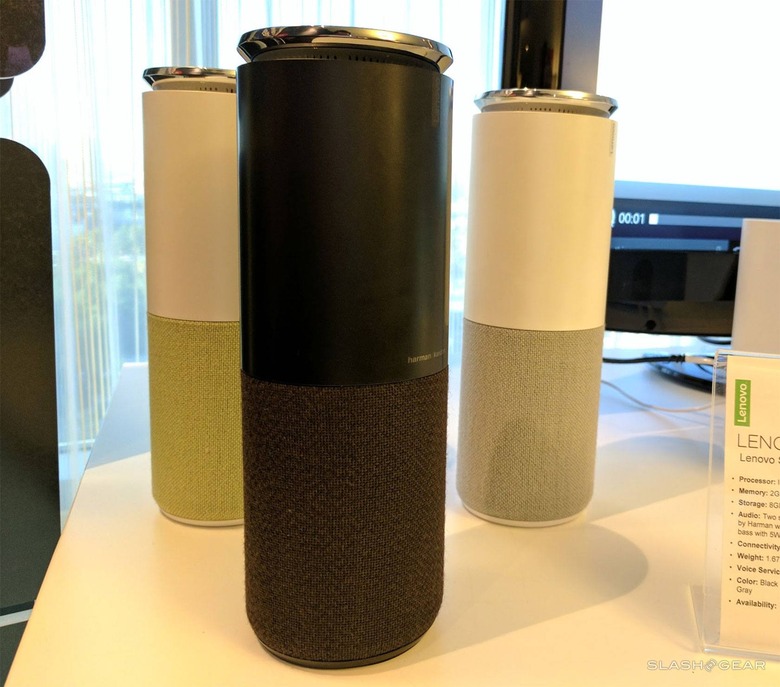 While Alexa isn't the only personal assistant found in such devices on the market, she is the most popular among them, and this latest collaboration with Lenovo underscores that. You'll be able to buy the Lenovo Smart Assistant with Alexa voice services this upcoming May starting at $129.99 USD; the Harman Edition will start at $179.99 USD and likewise be available in May.