Lenovo pulls the veil off new all-in-one PCs, mobile touch screen companion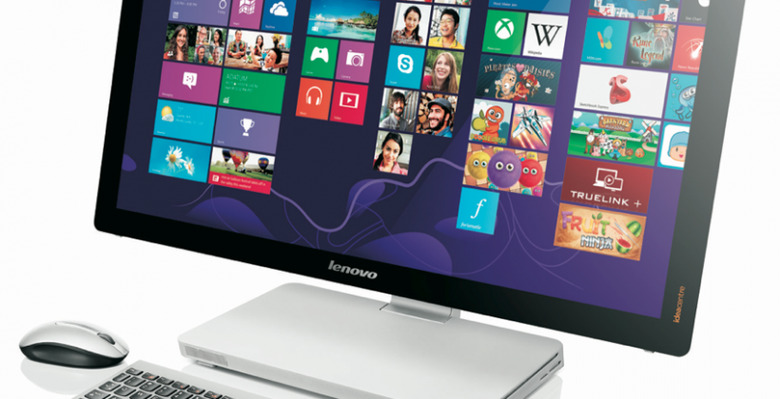 Lenovo may be branching out and targeting the gaming crowd with its new Erazer X700 gaming rig, but it's also taken the time to announce some more familiar products at CES. In addition to the slew of new machines Lenovo is planning to launch, it has revealed a pair of all-in-one PCs, along with a new mobile touch screen companion. Make no mistake, Lenovo is looking to make a pretty big splash in 2013, and it's using CES to show us what it has in store for the year.
IdeaCentre A730
Let's start right off with the new all-in-ones the company has announced. First we have the IdeaCentre A730, which features a 27-inch touch screen with a couple of different options when it comes to resolution. Consumers will have their pick between quad HD – 2560x1440 – resolution, or 1080p for people who don't need the bump up in pixel density. You'll also have 10-point multitouch at your disposal, with the whole unit coming in at less than an inch thick. Apple's new iMac may have just met its match as far as overall thickness goes.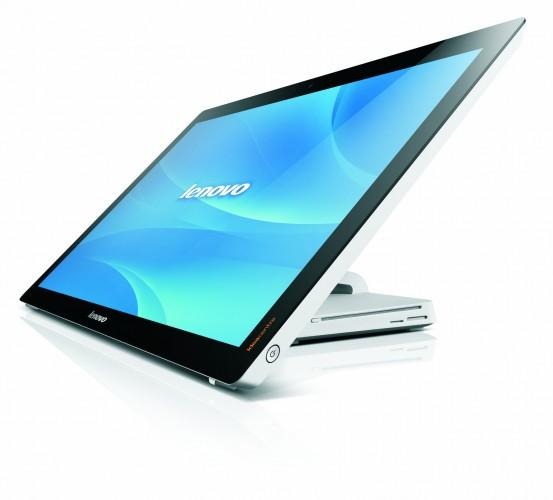 The A730 comes with Windows 8 Pro installed, along with an adjustable screen angle that covers the wide range between -5 and 90 degrees. Consumers will be able to pick from Intel's line up of third-gen Core CPUs and storage options up to 1TB. The A730 is set to launch in June with models starting at $1,499.
C540 all-in-one
If a 27-inch screen is a little too big for your liking, you might want to take a look at the at the C540 all-in-one, which features a smaller 23-inch touch screen. Don't expect a ton of power running under the hood though, as the C540 makes use of an Intel Core i3 processor and discrete NVIDIA GeForce graphics.
Interestingly enough, Lenovo will be offering the C540 in both touch and non-touch configurations. Non-touch models will become available in February and will start at $549. Touch models will follow in June, but Lenovo has yet to talk pricing for these.
ThinkVision LT1423p
There's also Lenovo's new ThinkVision LT1423p mobile touch screen companion to cover. The LT1423p is aimed at those who need a mobile monitor that offers a bump up in resolution, as this 13.3-inch screen boasts 1600x900 resolution, not unlike the screen we saw on the IdeaPad Yoga 13. There will be wired and wireless versions of the LT1423p, and the AH-IPS display is covered in Gorilla Glass to give it a little extra protection against abuse. In a nod to its business consumers, Lenovo will also be including an electromagnetic stylus. The LT1423p will be arriving in Q2 2013 – no specific date just yet – and unfortunately Lenovo hasn't revealed any pricing details.
Overall, it's been a pretty big CES for Lenovo. The manufacturer has announced a ton of new computers, most of them with touch capabilities, so we'll see if this new touch-centric strategy ends up working out. Of course, there's plenty more left to see at CES 2013, so keep it here at SlashGear for all you need to know.