Lenovo P90 smartphone puts Intel's best foot forward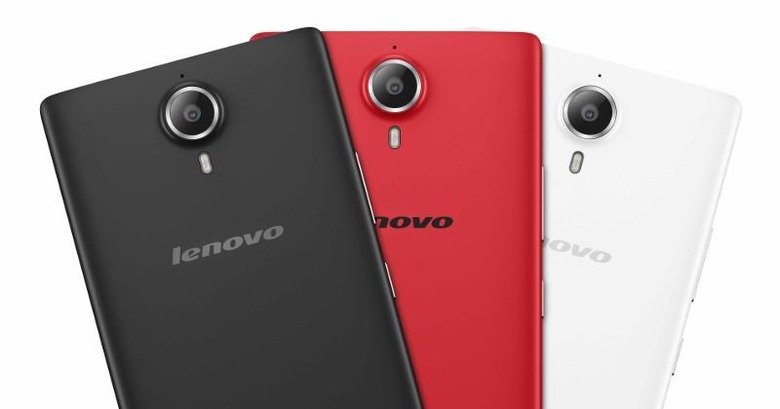 Lenovo might be more known for its notebooks, but its smartphones, especially its VIBE line, is definitely catching up in fame. Here at CES 2015, the manufacturer is showing off a new kind of smartphone, the P90. This 5.5 incher boasts of the best that Intel has to offer in the market space, being the first to bear the chip maker's newest 64-bit smartphone processor as well as its new LTE-A compatible modem, giving buyers the power and speed that consumers expect in this smartphone day and age.
In line with the 64-bit push we expect to see in smartphones this year, Intel is also spreading its own 64-bit chip among the few smartphones it has in the market. The Intel Atom Z3560 is a quad-core processor that can run at speeds up to 1.8 GHz. But perhaps more interesting is the 5-mode XMM 7262 modem which gives the Lenovo P90 the much needed access to LTE Advanced networks. No longer do Intel smartphones need to be snubbed for lagging behind in LTE support.
The Lenovo P90 sports pretty much all the features you'd expect in a flagship smartphone. This includes a 5.5-inch Full HD IPS screen, 2 GB of RAM, and 32 GB of internal storage. The device also carries a 13 megapixel rear camera complete with that much desired optical image stabilization or OIS. The 5 megapixel front camera is also perfect for selfies with its beautification features and gesture-based triggers.
Quite interesting is the fact that the P90 has what is probably the largest capacity battery in the consumer smartphone market, a whopping 4,000 mAh. Whether that is simply a bragging point or whether it is a necessity to feed the Intel chips' hunger will have to be seen in real world tests.
The Lenovo P90 smartphone will be available in three color options of Pearl White, Onyx Black, and Lava Red. Sadly, it will only be running Android 4.4 instead of the most recent Lollipop. Perhaps even sadder is that it won't be available in the USA when it launches with a still undisclosed price in February.