Lenovo P50 laptop is maker's thinnest, lightest workstation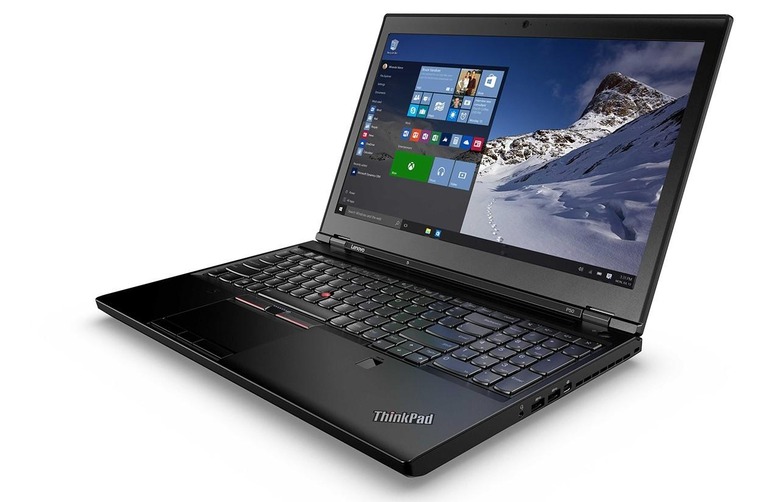 Lenovo has introduced its new ThinkPad P series laptops at the SIGGRAPH 2015 conference. Among the new laptops is the ThinkPad P50 model, a mobile workstation that is designed to be both light and thin while retaining a large screen and the extensive features professionals require. Lenovo brags that this is the lightest and thinnest model among its mobile workstations with a full array of features. The laptop includes a 15.6 inch Ultra HD 4K display, and is a follow-up to the previous ThinkPad W541 model.
Lenovo says the P50 workstation was made for engineers and professional designers, and that it sports the first Intel Xeon processor that was designed for use in mobile workstations; there's also NVIDIA Quadro graphics. As with the maker's other laptops, the P50 is MIL-SPEC tested, meaning it is durable enough to take away from the desk and into the wild.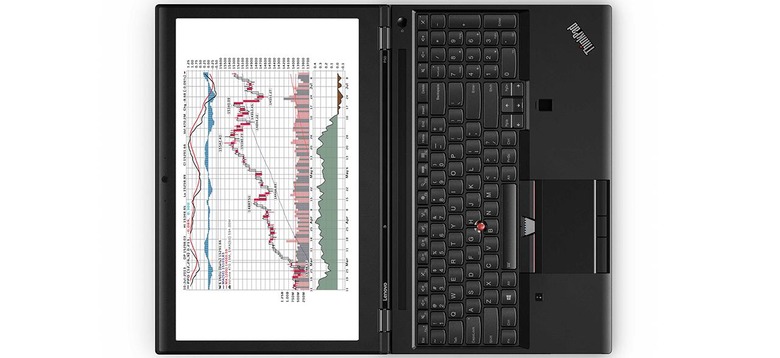 In addition, the laptop is ISV certified and includes a 4k Ultra HD display with X-Rite Pantone color calibration. Lenovo says the display has a full 100-percent color gamut. Other specs include an option for up to 64GB of memory and 1TB of storage, FLEX Performance Cooling, and a trackpad with the traditional three-button design one would find on ThinkPads.
There's Intel Thunderbolt 3 in addition to Mini DisplayPort, support for a Smart Card and ExpressCard, a microphone and headphone combo jack, docking connector, Ethernet, four USB 3.0 ports, and HDMI. Rounding it all out is Bluetooth 4.1, AC WiFi, a four in one card reader, and Windows 10 (other versions available).
The laptop will launch in the last quarter of this year starting at $1,599 USD.