Lenovo Mirage Solo is the last standalone Daydream headset standing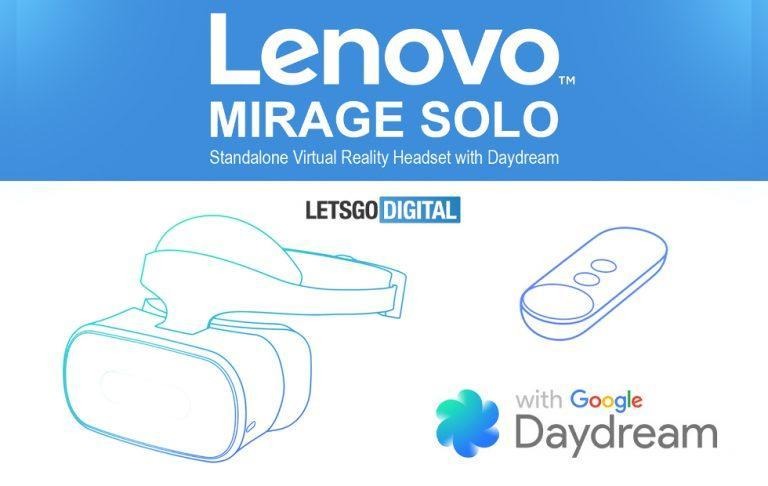 There were supposed to be two, but it seems there can only be one, at least for now. HTC has backed out of making Google's daydream of a standalone Daydream VR headset but Lenovo has not. In fact, that device has just made its way to the FCC, making it more than just a plan. Being an FCC entry, there isn't much to be gleaned from the docs, but at least we now have a name: the Lenovo Mirage Solo. Hopefully, this sighting won't just be a mirage as well.
Nothing in Daydream's design requires it to be powered by a phone, only that it be powered by Android, which practically means running on phone-like hardware. Of course, Android has been made to run on more than just those, so a standalone Daydream VR headset isn't exactly far-fetched. It only needs someone to make one.
And therein lies the problem. Google had a vision of standalone VR headsets that banked on two OEM partners to make it. Last month, however, HTC announced that it would no longer be pursuing that vision. It is still making a standalone VR headset, but it would use its own Viveport platform instead.
Lenovo, however, seems to be still interested, at least for now. The device entered the FCC system bearing the name Lenovo Mirage Solo and nothing else. It does mention a built-in 4,000 mAh battery and support for Bluetooth 5.0. That's pretty much all that the documents would allow us to know at this point.
We might not have to wait too long though. CES 2018 is just around the corner and while the event isn't exactly mobile-focused, neither is this standalone Daydream headset. At least not completely.
VIA: Let's Go Digital