Lenovo Miix 320 leaked, next in affordable detachable line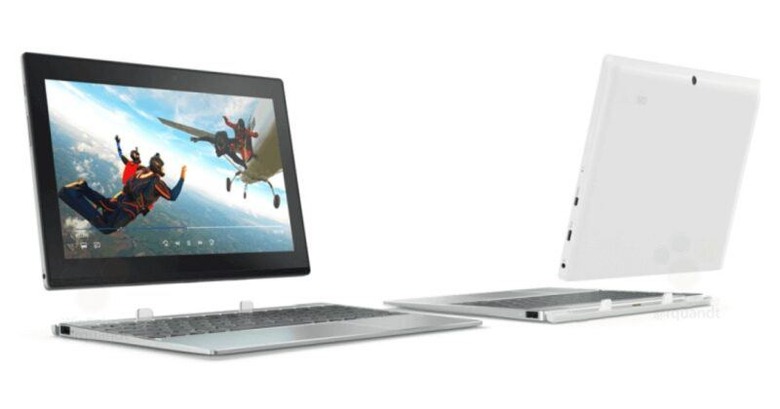 It is almost exactly a year since Lenovo put out the Miix 310, a detachable 2-in-1 Windows tablet that aimed for the lower tiers of the computing market. Just as it did last year, Lenovo is expected to unveil a new Miix 320 at MWC 2017 this month. The number will tell you that it's an upgrade to last year's model and, while that might be true, it isn't as huge a jump as it might sound.
Lenovo has quite a few lines under its Miix brand, all of them sporting screens that detach from their keyboards. The Miix 3XX line differs significantly both in design and in specs. It doesn't sport a kickstand design like a Surface and more a traditional hinge like an ASUS Transformer. It also doesn't pack a punch, aimed squarely at the budget market.
The Miix 320 is of a similar bent, though it steps up the game in some aspects and offers more options than its predecessor. The processor is still an Atom, now an Intel X5-Z8350, a slight bump up. RAM, however, can either be 2 or 4 GB. The 10.1-inch display now has a 1280x800 option in addition to 1920x1080. There's also a USB-C port, in line with recent computing trends. In terms of design, its biggest change is the relocation of the speakers, now facing front and at the bottom.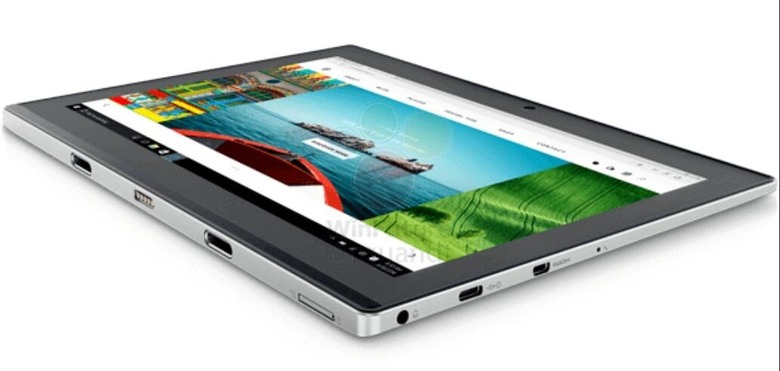 The Lenovo Miix 320 might not wow in terms of specs, but its price tag might. It's expected to start at $220, more or less, on par with its specs. Of course, that depends on the configuration options, which also includes a LTE connectivity for ultimate mobility.
VIA: WinFuture.de