Lenovo Miix 310 Review: an affordable 2-in-1 PC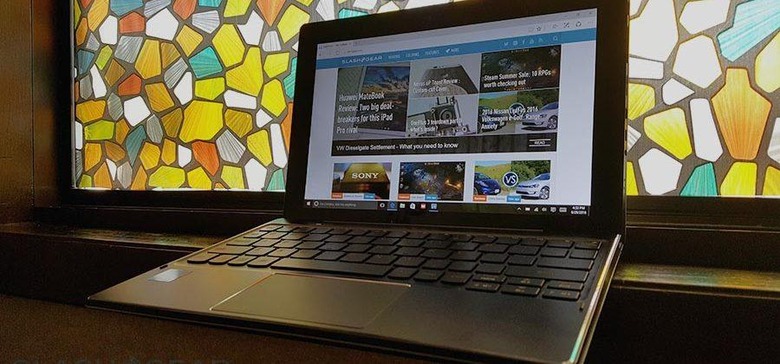 Lenovo has a new 2-in-1 PC for those who want the convenience of a tablet and the truly usable form factor of a proper laptop. Unlike some competing 2-in-1 systems, the Ideapad Miix 310 features a keyboard with a hinge — attach the tablet portion to the keyboard and the combination of the two feels nearly identical to an ordinary laptop. It's not just a laptop, though, and it's all the better for it. Is the Miix 310 the inexpensive 2-in-1 you've been waiting for? Read our full review to find out!
Hardware
The Lenovo Miix 310 comes connected to its keyboard out of the box; upon removing it, you feel like you're picking up a netbook from years back. Open the display, though, and you'll be able to tell by the reversed display-to-keyboard weight that you're holding a 2-in-1 system. That's the only tell-tale sign, though, as the hinge that connects the display to the keyboard is exceptionally well made. If you're looking for a 2-in-1 arrangement that, unlike the Surface and Elite x2, can be used like any laptop on the market, the Miix 310 is exactly that.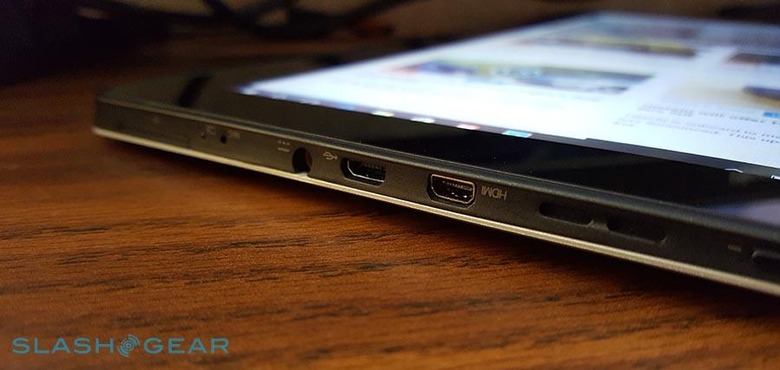 The ports are located along the tablet's right edge, with the exception of a couple on the keyboard portion. The tablet snaps onto the keyboard using magnets with two small feet to help guide it into place. The tablet snaps very firmly in place; once attached, you can close the display more than 45-degrees with it remaining in place, and can open it a little more than 90-degrees. The viewing angles for the display, which is both glossy and excellently crisp, are fairly wide.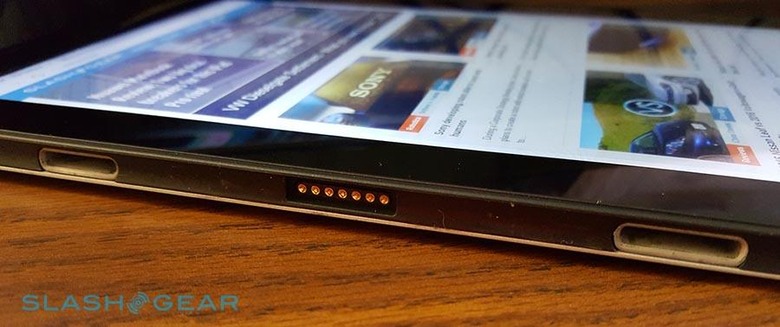 The tablet portion has slightly tapered edges and a smooth outer shell. The bottom of the keyboard features the same smooth shell but understandably avoids the tapered edges. Four shallow rubber feet keep it in place on the tablet or desk, while an array of low-profile mechanical keys make typing a pleasant activity. If one is to look for something to complain about, the only issue for most will be the backspace key — it is small and located in the uppermost right corner where you're likely to miss it your first few times.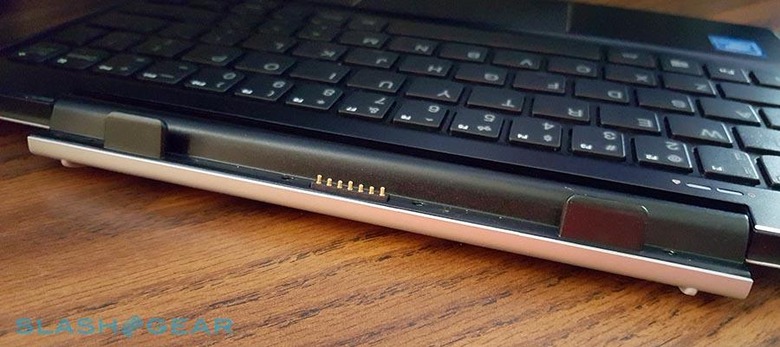 When in laptop mode, the tablet and keyboard portions fit together very well, and the only thing that makes it (visually) apparent as a 2-in-1 PC is the webcam lens on the back of the display. The Lenovo logo is found on the exterior, as well, per most other Ideapad products.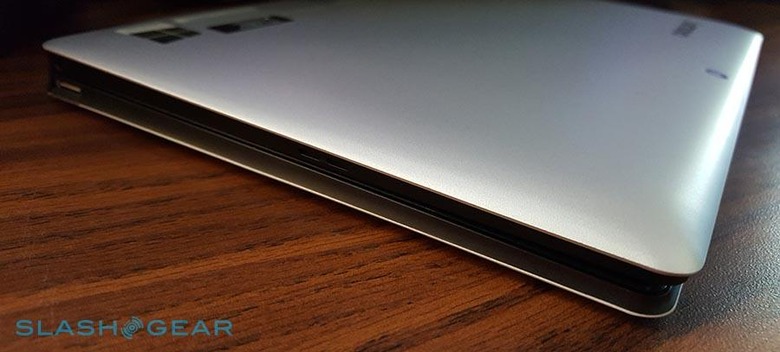 Processor: Intel® Atom™ X5 Z8350 Processor

Operating System: Windows 10 Home

Graphics: Intel® HD Graphics

Memory: Up to 2 GB DDR3L

Webcam:

- Front 2MP

- Rear 5MP with Microphone

Storage: Up to 64 GB eMMC Storage

Audio: Stereo Speakers

Battery: Up to 10 Hours Local Video Playback

Display: 10.1" (1280 x 800)

Dimensions (W x D x H):

Tablet:

- (inches) : 9.68" x 6.81" x 0.36"

- (mm) : 246 x 173 x 9.2

Keyboard Dock

- (inches) : 9.68" x 6.81" x 0.35"

- (mm) : 246 x 173 x 9

Weight:

- Tablet : Starting at 1.28 lbs (580 g)

- Keyboard Dock : Starting at 1.15 lbs (520 g)

Bluetooth: Bluetooth® 4.0

WiFi: WiFi 802.11 b/g/n

Connectors:

- Micro HDMI™

- microSD™ Card Reader

- Audio Combo Jack

- Micro USB 2.0

- 2 x USB 2.0 (on keyboard)
Software & Performance
The Miix 310 feature a few of Lenovo's own apps — the Lenovo App Explorer, Lenovo ID, Lenovo Settings 3.0, and Lenovo Solution Center. None of them are particularly intrusive or feel like bloatware, and depending on what you use the tablet for, you may find them to be a welcomed addition. The PC runs Windows 10, and you can of course take advantage of trials for things like Office if you feel so inclined.
As far as performance goes, the PC does everyday tasks, such as Web browsing and basic image editing, just as well as you'd like, but you can feel a bit of a lag when waiting for heavy websites to load. Nothing too severe at all, and probably something that won't even be noticed by those who typically use PCs in the Miix 310's tier. But still something to be mindful of if you're coming from a snappy, higher-end machine.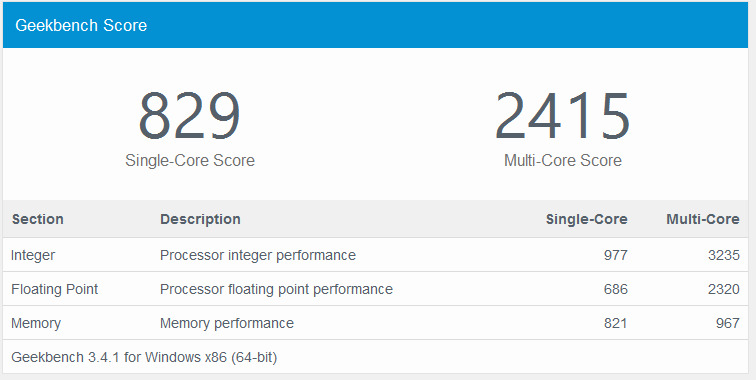 Conclusion
The Miix 310 is a little beefy when the keyboard is attached, and one would be fair in describing the exterior design as bland. Neither of those things matter much, though, especially not at a price as low as you can get the model. All the things that do matter, though, like the quality of the keys and the stability of the hinge are exactly what we'd hope for in a 2-in-1 PC, and for that reason the Miix 310 is a winner.
The Miix 310 2-in-1 PC is available now from Lenovo starting at $299.99 USD.