Lenovo LePad hits FCC as Skylight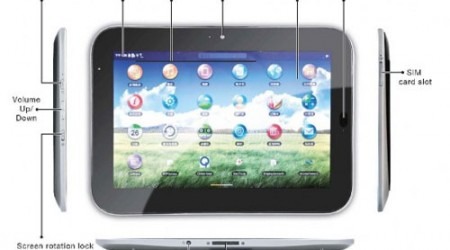 Last month we mentioned that the Lenovo LePad was expected to land all around the world in June. This cool little tablet has a dock that makes it into a netbook style device. The LePad has hit the FCC here in the states, but the name has been changed. It is now apparently called the Skylight.
I like Skylight better than LePad. LePad always made me thing of stalker skunks from Saturday morning cartoons. The user manual for the Skylight was spied at the FCC . The manual does offer up some of the specs on the tablet as well. It shows a 10.1-icnh screen with 1280 x 800 resolution, Snapdragon processor, Android 2.2, a 2MP webcam, WiFi, Bluetooth and more.
Despite the manual showing Android 2.2, Netbooknews reckons the Skylight will land with Honeycomb onboard and that is the reason it has been delayed. I still think this tablet won't compete that well with the iPad 2.
[via Netbooknews]