Lenovo launches USB 3.0 dock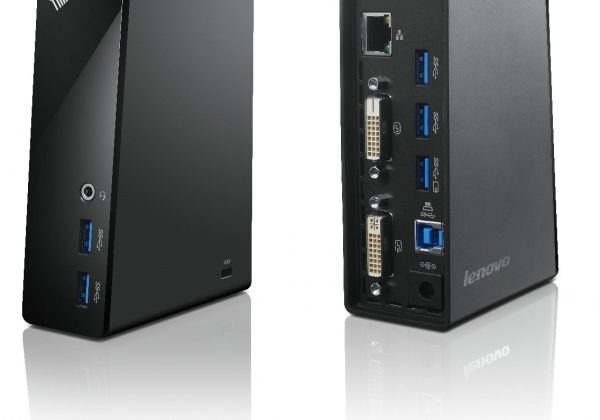 Space is a premium commodity on ultrabooks and thin-and-lights, so OEMs need to cut out ports where necessary to get the chassis as thin as possible. Sony has its own solution in the Power Media Dock, plugging into the VAIO Z in order to provide additional ports and a discrete GPU. Now Lenovo has a similar solution, serving as USB 3.0 hub and port replicator.
Lenovo's goal was to create a dock that would give as many ports as necessary in a small footprint using a single cable. Connected using USB 3.0, the dock provides five additional USB 3.0 ports, two DVI ports, and a Gigabit Ethernet jack. In a video outlining the design for the accessory, the company goes into detail about how the PCB was split in two to reduce the height, but width was increased to accommodate thick cables side by side.
Unfortunately there's no further technical details on how the dock achieves graphic output over USB 3.0, and no word on pricing or availability either. Still, if you think this is the perfect accessory to compliment your ThinkPad, keep an eye out.