Lenovo IdeaPad Yoga gets early UK pricing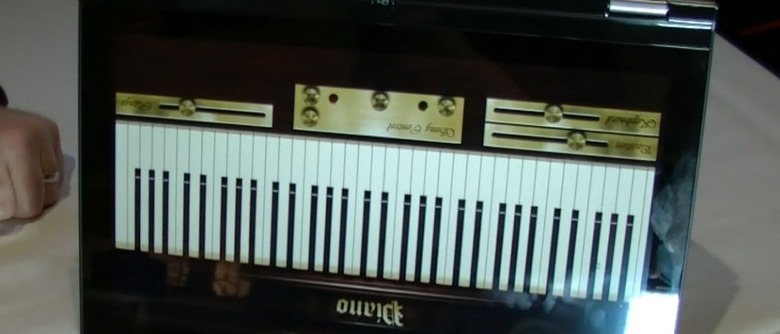 Ultrabooks aren't setting the world on fire like Intel and OEMs hoped, but Lenovo came out with an interesting concept at CES. They showed off the IdeaPad Yoga, a convertible laptop with a svelte frame that kept the full size keyboard. It was running a developer preview of Windows 8, and could be used a regular laptop, or flipped back where it would then switch to tablet mode. Lenovo today announced early pricing details for the IdeaPad Yoga in the UK.Engadget reports that the base model of the IdeaPad Yoga will start at £1,199 (~$1,901), while a more powerful version will cost around £1,500 (~$2,378). Lenovo is keen to point out that the IdeaPad Yoga is the "industry's thinnest convertible Ultrabook ", measuring 0.67" (16.9mm) thick, and weighing 3.1lbs (1.47kg).
Lenovo didn't reveal exactly when they were planning to launch the tablet, but you'll be able to go check it out at the Gadget Show Live at the Birmingham NEC. The company will also be showing off some other all-in-ones, as well as its regular ultrabooks, the U310 and U410.
We had a little hands-on time with the IdeaPad Yoga back at CES 2012, with Lenovo showing off the key features, including the convertible nature and glass trackpad. Specs will otherwise be what you've come to expect from other ultrabooks, including an array of Core i3 to Core i7 processors, and up to 256GB of SSD storage. The Yoga will initially ship with Windows 7, although additional models will come with Windows 8 when the OS makes its debut.