Lenovo IdeaPad S10-3s Unveiled for the US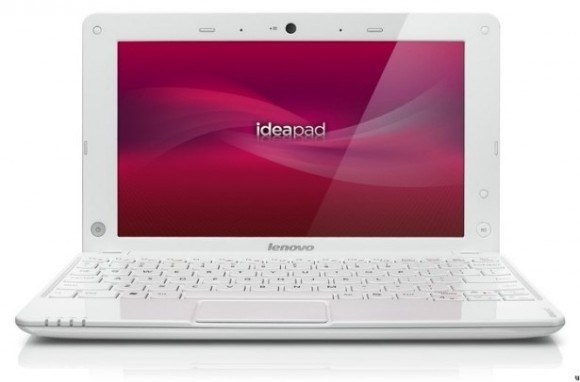 Lenovo wants the limelight today, it seems. At least this time around we're not hearing talks they're going to buy up another company. Nope, this time we've got a good ol' netbook. It's good to be doing what you do best, right, Lenovo? (That's probably debatable, but let's not focus on that, shall we?) Lenovo has officially announced an updated netbook for the US region, and it's called the IdeaPad S10-3s. Thankfully, the price tag isn't as big as the name.
This model is an update to the S10-3s models currently available, and it's coming with the same chicklet keyboard that's becoming all the rage lately. However, if you look at the image long enough, you'll start to notice that the keyboard has a slight curved design to it. We're not sure if that's a good thing or not, but apparently Lenovo thinks it's going to appeal to the consumers out there. We'll have to wait and see. Specs wise, we're looking at an Intel Atom N470 processor, and a 10.1-inch 16:9 widescreen High-Def LED backlit display.
Additionally, it has an Intel GMA 3150 for integrated graphics, up to 2GB DDR2 DRAM at 533MHz, and a hard drive that goes all the way up to 320GB, or you can grab a 16/32GB SSD. It's also got Bluetooth, Ethernet, WiFi, and a 3G SIM card slot for on-the-go browsing. Three USB 2.0 ports, a 5-in-1 card reader, 3.5mm headset jack, mic, and a VGA out socket. Basically, Lenovo has made sure that you get all of the standard netbook things when you look at the IdeaPad S10-3s, so if you're into netbooks, this could be the right one for you. If you're willing to drop $380, of course.