Lenovo IdeaPad K1 and ThinkPad Tablet hands-on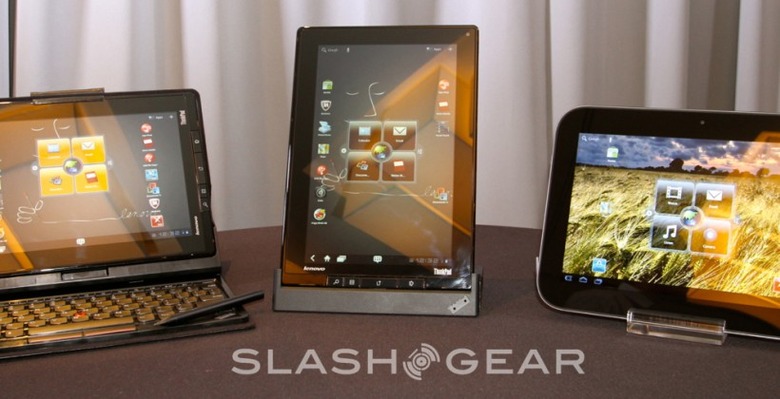 Lenovo has launched its two first attempts at Android 3.1 Honeycomb tablets, the IdeaPad K1 and ThinkPad Tablet, and we met up with the company to grab some hands-on time with both models. Targeted at consumers and at enterprise, respectively, the K1 and ThinkPad slates each tick most of the Tegra 2 Honeycomb boxes we've already seen from rival tablets; however, Lenovo also has a few tricks to differentiate them. Read on for our first-impressions.
Lenovo IdeaPad K1 Tablet
The IdeaPad K1 isn't quite as new as Lenovo might have you believe. On sale as the LePad in China for several months now, and tracing its inception back – in one form or another – to the U1 Hybrid of CES 2010, it's the more mainstream of the two new tablets. Up front is a decent 10.1-inch 1280 x 800 touchscreen with 10-point multitouch and reasonable viewing angles, while inside are the usual 1GB of RAM, choice of 16, 32 or 64GB of flash memory and WiFi b/g/n. Lenovo will offer 3G on certain models.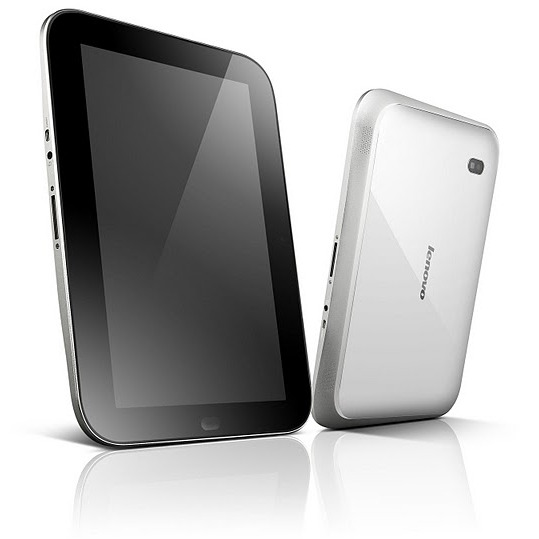 Like the TouchPad, there's a sense that Lenovo signed off on the K1's design when the first-gen iPad was around. In comparison to the iPad 2, it's a chunkier slate; 13.3mm thick versus, say, the Galaxy Tab 10.1's slimline 8.6mm. Lenovo does at least use that space to accommodate a range of ports, with a micro HDMI output requiring only the right sized cable rather than, as on the Apple and Samsung tablets, adapter dongles.

Performance from the dual-core Tegra 2 is par for the course, with Honeycomb's animations normally slick but occasionally hiccupping; whether that's the relatively young OS or the chipset itself remains to be seen. On top, Lenovo loads its own Social Touch interface, for easy access to Twitter and Facebook – though to be honest we'd prefer native Honeycomb apps from both networks – as well as its own music and movie players with DRM support. The company is keen to point out that the IdeaPad K1 and the ThinkPad Tablet are both the first slates to be Netflix-certified for digital streaming, though obviously you'll need a subscription if you want to use that.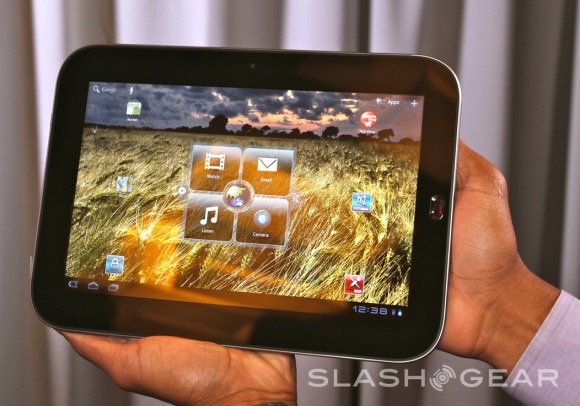 Lenovo ThinkPad Tablet
The ThinkPad Tablet is far more in keeping with Lenovo's heritage, endearingly blunt-edged and with distinctive physical buttons on the fascia. It's much as you'd expect should you break off the display section of a convertible Lenovo notebook PC, slightly thicker than the K1 (at 14mm) but lighter, at 715g (for the WiFi-only models; the optional 3G modem adds a further 15g).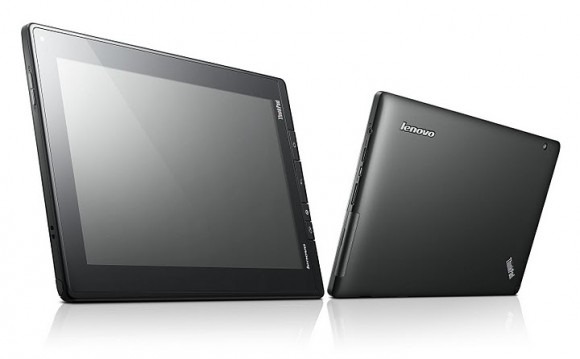 It also offers a digital pen for more precise control and input, again like those Lenovo convertibles. The stylus – which is topped by a TrackPoint-red end cap – supports not only handwritten text entry but also document mark-up and drawing. This isn't a cheap pseudo-finger stylus, either; it supports pressure sensitivity, too. In practice, it's still lacks the precision we've seen Windows-based tablets manage, but we like to have the option of either finger or pen input. To be clear, the pen is certainly not necessary – Lenovo's $499 entry-level ThinkPad Tablet doesn't include it; you'll pay $30 more if you want the stylus – but it goes a long way in differentiating the slate.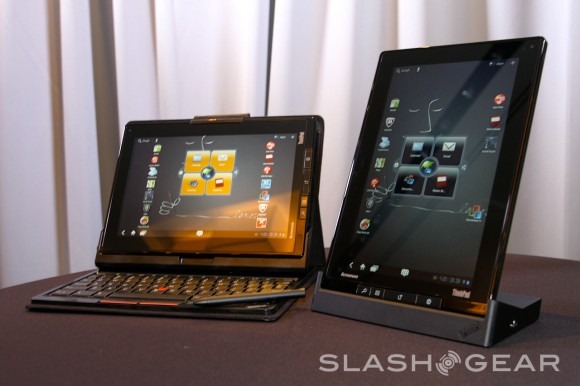 ASUS' Eee Pad Transformer showed us how well a keyboard dock could fit with a Honeycomb tablet, and Lenovo offers something similar in the shape of the ThinkPad Tablet Keyboard Folio. Unlike the ASUS, it lacks an integrated battery to extend the tablet's runtime, but you do get a full keyboard – with decent travel and feel, better than the Eee Pad's – along with a TrackPoint nubbin for navigation.

It works well, and while a regular ThinkPad notebook would probably be a more useful all-rounder, it's worth remembering that the ThinkPad Tablet plus the $99 keyboard dock and stylus comes to just half the price of Lenovo's mainstream X Series tablets. What we'd like to see is more custom software to use with the stylus; HTC has demonstrated, with the Flyer, the benefits of integrating apps like Evernote with a digital pen, and Lenovo could certainly better differentiate the ThinkPad Tablet by following a similar strategy.
Lenovo Android App Shop
[vms 8c6aa018e86dac21d360]
Lenovo Android App Shop Hands-On
That may well happen, of course, thanks to the new Lenovo App Shop. Co-existing on both slates alongside the official Android Market, the App Shop offers selected titles that Lenovo has hand-picked, checked over for compatibility and approved for use on the K1 and ThinkPad Tablet. At the moment it's being positioned as a way for Lenovo customers to get a more polished experience with third-party software – having an Apple App Store style approvals process should cut down on app disappointment – but we can envisage a time when Lenovo uses the App Shop to push out its own exclusive software too.
Wrap-Up
Of the two, it's the Lenovo ThinkPad Tablet that we're most interested in: the stylus and the styling add up to a distinctive slate that doesn't merely attempt to ape Apple's iPad. The IdeaPad K1, meanwhile, may struggle some: Lenovo's custom UI isn't extensive or comprehensive enough to act as a real differentiator for most users, while the design is chunky and none of the specifications really stand out. We'll reserve final judgment on both models until review units drop, however, so until then enjoy our hands-on videos!
[vms ab7c4f46f9656608efdb]
Lenovo ThinkPad K1 and ThinkPad Tablet Walkthrough