Lenovo IdeaPad A2109 Tegra 3 tablet hits Best Buy starting at $299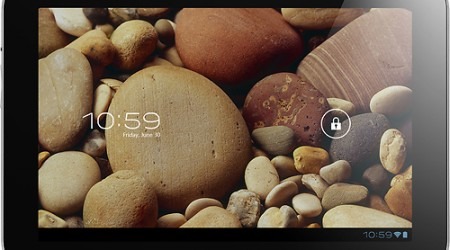 Lenovo's newest Android tablet, the IdeaPad A2109, didn't make much noise when being announced but the tablet is already readily available. They've released a few budget tablets in the recent past but this is actually one worth checking out. The IdeaPad A2109 apparently is already reaching stores with Best Buy offering it for just $299.
Not to be confused with the S2109 we recently reviewed, the A2109 rocks a 9-inch 1280 x 800 resolution HD display and the NVIDIA Tegra 3 quad-core processor. Add those two specs in with a 16GB tablet all for $299 and you have a pretty great deal, especially considering the S2109 meets none of those specs and costs more.
We've seen reports of a similarly spec'd A2107 7-inch Lenovo tablet but that appears to be missing in action. The A2109 however is available right now at Best Buy both online, and in stores according to their site. We haven't heard much from Lenovo on this tablet but with specs and a price like that they should be telling the world.
The Lenovo IdeaPad A2109 also comes with Android 4.0 Ice Cream Sandwich, 1GB of RAM, micro-SD support for extra storage, a 3 megapixel rear and 1.3 VGA front camera, and even HDMI out options. All this comes in at less than a half an inch thick and only $299. Hopefully we'll be hearing more about that 7-inch model soon, as it could possibly rival the Nexus 7.
[via Engadget]