Lenovo Ideapad 300S Review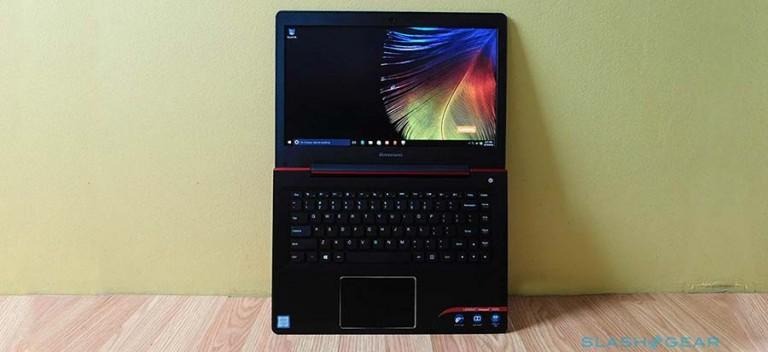 Lenovo has many flexible laptops, of course, hence the "Yoga" moniker. Not everyone wants a flexible laptop, though. When's the last time you thought it'd be convenient to fold your display all the way back? If the answer is never, the new Ideapad 300S might be right up your alley. This laptop may not have the Yoga flexibility, but it brings with it a comfortable price tag and the same durable, attractive stylings we've come to expect from Lenovo. What all does the laptop have to offer? Read our full review to find out!
Hardware
Those who dislike plastic laptops will love the Ideapad 300S' all-metal exterior shell, the sensation of which is both smooth and cool to the touch. The laptop feels very dense and durable when held, and comes with a flashy, bold bright-red color option further refining an already notable design. Inside is more casual, with mostly black wrist rests and bezels touched by subtle red accents. The interior black elements overlap the exterior edges just enough to provide contrast when the lid is closed, a purely aesthetic design choice.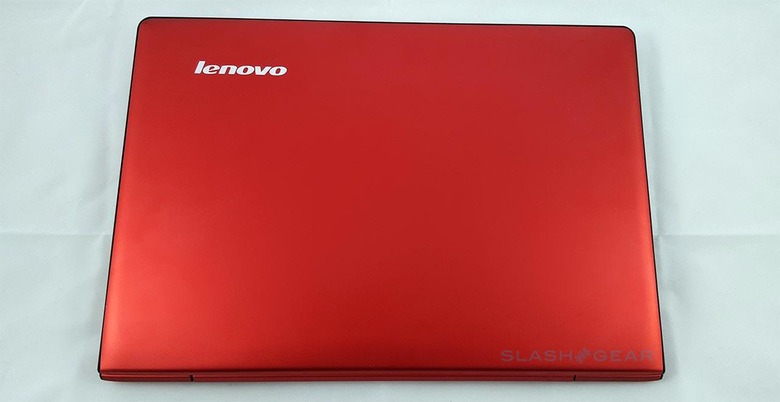 There are some compromises to hit the more budget-friendly price point, and they may turn away some consumers: there's no touchscreen, for example, and the keyboard lacks a backlight. The model does make up for these missing elements with an ample array of ports and, perhaps most importantly, a relatively thin and light design that makes the Ideapad a good choice for traveling.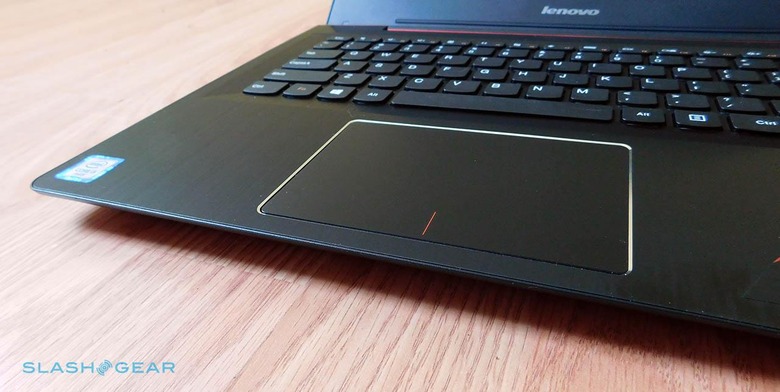 As well, the audio is somewhat above average thanks to the Dolby Home Theater offering and stereo speakers. Battery life, unfortunately, is on the lower end of things, clocking in at up to a handful of hours with general use, and less if you're doing something more intensive like running Steam.
TECH SPECS:

Processor: Up to 6th Generation Intel® Core™ i5 Processor

Operating System: Windows 10 Home

Graphics: Integrated Intel® / Up to NVIDIA® GeForce® 940M

Memory: Up to 8 GB DDR3L

Webcam: Up to 720p HD, Single Digital Microphone

Storage: Up to 1 TB HDD / Up to 1 TB SSHD

Audio: Stereo Speakers with Dolby® Home Theater®

Battery: Up to 5 Hours

Display: Up to 14" FHD (1920 x 1080)

Dimensions: 13.38" x 9.45" x 0.77"

Weight: Starting at 3.9 lbs (1.8 kg)

Connectivity: WiFi 1 x 1 802.11 a/c, Bluetooth® 4.0

Ports: 1 x USB 3.0, 2 x USB 2.0, HDMI™-out RJ45, 4-in-1 Card Reader (SD,SDHC, SDXC, MMC), Audio Combo Jack
Software & Performance
The Ideapad 300S is shipped loaded with five Lenovo applications: Companion, Photo Master, SHAREit, REACHit, and OneKey Recovery. This is joined by a month's long trial of McAfee LiveSafe. Whether the software is useful or annoying depends on user preference, but Lenovo's own apps can come in handy for those steeped in the maker's own product lines.
As far as performance goes, it will, of course, depend on your laptop's configuration, of which there are a handful available. Our model performed as expected, and is more than adequate for college work, casual gaming, Internet surfing, or any number of things for which one might consider an Ideapad model. The battery life is the only disappointing aspect of the model, being unable to carry you through a full day of classes or work before needing an outlet.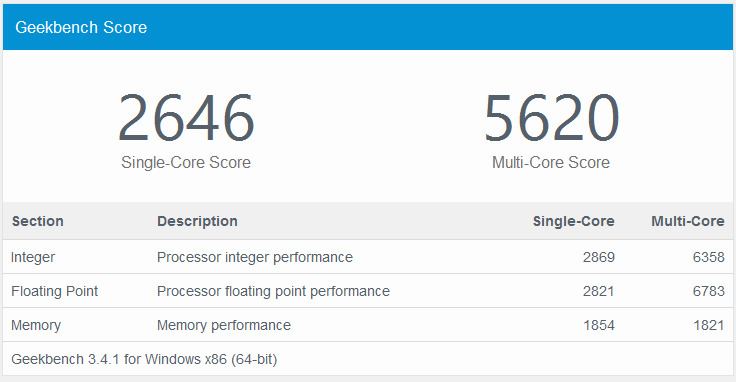 Conclusion
The Ideapad 300S is, as far as Ideapads go, one of the higher end models, something reflected by the $500 price tag (the 100S, by comparison, can be had for as little as $180). That higher price comes with benefits, of course, making the machine an attractive option for those who need something a little more robust but not as powerful (and pricey) as a ThinkPad. It does have its downsides, though, like lack of touchscreen, and consumers should be careful to note whether the model offers the features they want most.
Price starts at $529.99 USD on Lenovo's website.