Lenovo IdeaCentre AIO 700 PC is for home entertainment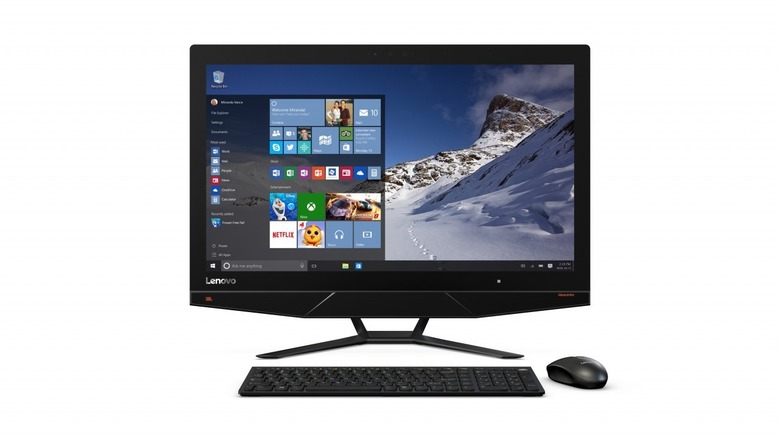 Joining Lenovo's newly unveiled business all-in-one PC is another similar model intended for the average family — the maker hails it as a home entertainment option, though it is obviously for more than consuming media. The IdeaCentre AIO 700 series comes in two flavors: a 24 inch model and a 27 inch model. They're both similar, but with their own features — the 24 inch model features an Ultra HD 3840 x 2160 resolution, while the 27 inch also has a Full HD resolution option. Both AIO's are frameless with a 10-point multi touch touchscreen.
The IdeaCentre AIO 700 features up to a 6th-generation Intel Core i7 processor and NVIDIA GeForce GTX 950A 2GB VRAM graphics, as well as up to 16GB of RAM and up to 2TB of storage. The system features a pair of JBL speakers, a 1080p resolution camera with a dual microphone, optional Intel Voice Recognition, and Intel RealSense 3D Camera+ Dual Microphone (the latter is optional for the larger model).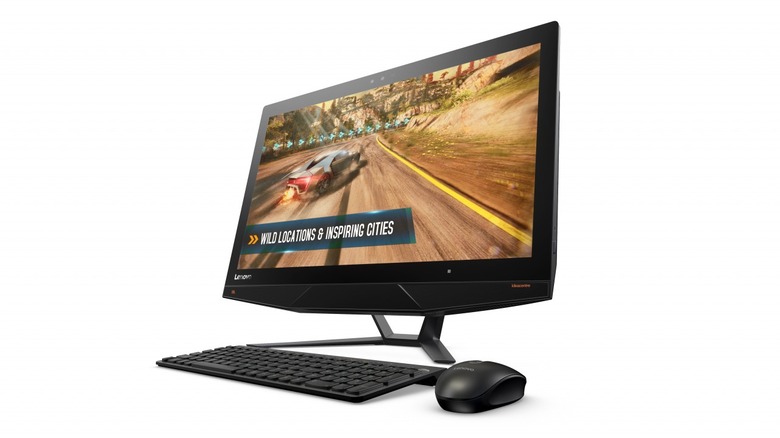 As far as ports go, there's a pair of USB 3.0 ports on the side and three USB ports on the rear, a 6-in-1 card reader, a combo audio jack, and both HDMI out and in. Connectivity, meanwhile, has both 802.11b/g/n and a/c WiFi options, and Bluetooth 4.0. Other features include Kensington Lock, the keyboard, and the mouse.
The system is loaded with Windows 10 Home, as well as Lenovo's own software like REACHit, SHAREit, Companion 3.0, and Rescue System, among others. PowerDVD and Power2Go, CyberLink YouCam, Dolby Home Theater, McAfee LiveSafe, and Microsoft Office 2013 also come installed. The 24 inch model starts at $1,099 USD and the 27 inch model starts at $1,899 USD.