Lenovo IdeaCentre 600 All-in-One PC revealed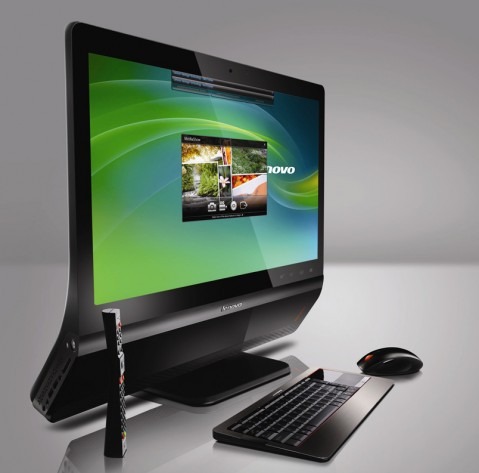 Lenovo is really amping up their product selection this year for CES. In fact, they've just let slip that their Lenovo IdeaCentre 600 All-in-One PC is set to make its debut at the Consumer Electronics Show and this one is super thin. Some might even say the thinnest.
This thing undoubtedly has style. The curved form factor and Mac-inspired accents give way pretty quickly, to a fairly standard offering. The screen measures in at 21.5-inches and lacks HDMI. You can add on some pretty nice features like Blu-ray, but this will no doubt jack up the price tag in a jiffy.
One notable feature, however, is the remote, which functions as an air mouse, a Skype VOIP handset and an accelerometer controller. That's pretty cool, if not for the total lack of coolness elsewhere in the specs. The Lenovo IdeaCentre 600 All-in-One PC is priced at $999, though the add-ons will most likely make it cost a pretty penny.
[via Gizmodo]