Lenovo Ducati 5 limited edition 14" laptop sports large racing stripes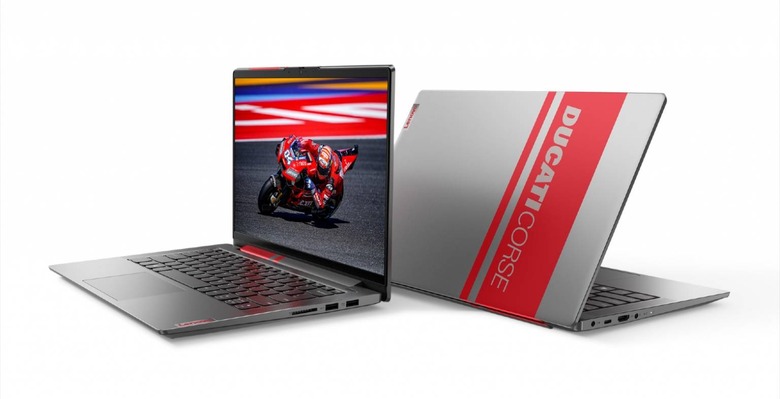 Lenovo has partnered with motorcycle company Ducati to launch the limited edition Lenovo Ducati 5, a laptop featuring iconic racing stripes paired with the PC maker's distinctive design flavor. The laptop is joined by a special notebook sleeve that includes the same special stitching pattern used on Ducati motorcycle seats, among other things.
The Lenovo Ducati 5 is made specifically for Ducati fans — it features large Ducati branding on the lid alongside thick and thin red racing stripes that extend to the underside of the laptop. In addition, the model features special honeycomb-shaped exhausts to mirror the design found on Ducati motorcycles, adding to the finer details.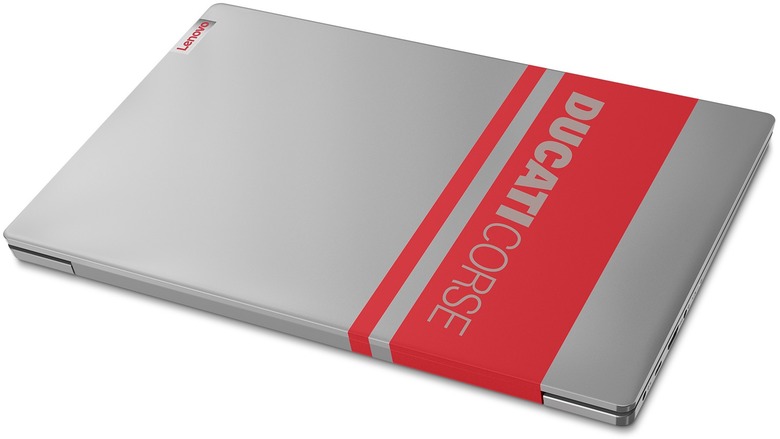 The BIOS chime in this laptop model has been designed to match the buzz of MotoGP riders, according to Lenovo. The limited-edition laptop will be sold with a laptop sleeve that features special stitching and the Ducati shield, as well as a 'colorful gift box' for collectors.
The laptop itself is available with the 10th-gen Intel Core i5-1035G1 processor, Intel integrated graphics, 8GB of memory, 1TB SSD, and 14-inch Full HD display with 300 nits brightness. The laptop packs a large number of ports, including USB-C and HDMI, eliminating the need to carry multiple dongles.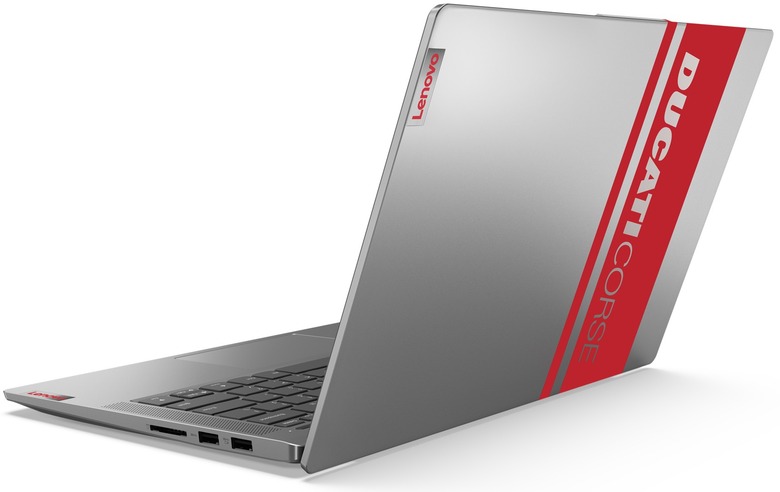 In addition, the laptop sports a 1MP webcam and a pair of 2-watt speakers with Dolby Audio. Other features include Bluetooth 5.0, 802.11ax/ac/a/b/g/n WiFi, up to 12 hours of battery life, a fingerprint reader built into the power button, and a webcam privacy shutter. Only 12,000 units of the Lenovo Ducati 5 will be made, but it'll be hard for some consumers to get — it won't be sold in the US.
The model will be available to purchase in April starting at 899.99 EUR.