Lenovo designs 2008 Olympic torch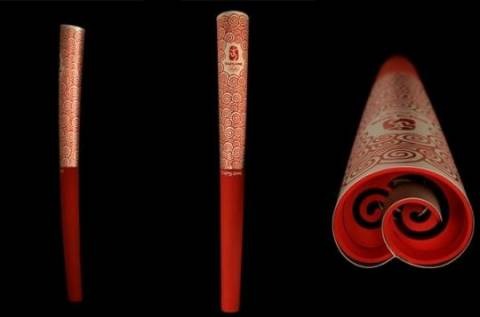 Who would have thought that a PC manufacturer would have any interest in designing the next Olympic torch? Apparently someone at Lenovo decided that they were perfect for the job.
Their torch design named "The Cloud of Promise" was selected by the 2008 Olympic committee to be used in the upcoming Olympic Games in Beijing. The design is based on the design of a scroll and is beautifully crafted with Chinese art in mind. I'm sure that torch-bearers will be pleased to know that they won't have a heavy burden to bear, as the torch weighs only 2.2 pounds.
It's nice to see a big company take such an interest in something such as designing the Olympic torch. Lenovo is a worldwide sponsor of the Olympics, and may incorperate their "Cloud of Promise" design into a PC in the future.
Lenovo chosen as designer of '08 Olympic torch [via crave]