ThinkPad S531 debuts as Lenovo's first 15-inch ultrabook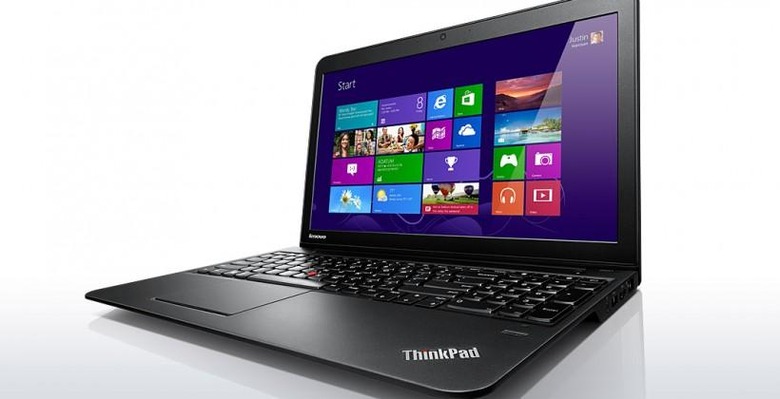 Lenovo has announced a first for the company: a 15-inch ultrabook. The ThinkPad S531 is aimed at the business class, and is boasted as offering a combination of both design and the professional-styling typical to Lenovo machines. The ultrabook was launched at the Xander Zhou fashion show in London today, and is available for purchase now with a starting price of £575/$900USD.
As far as design goes, the Lenovo ThinkPad S531 is thin, with front and side edges that are beveled and an LCD cover that is aluminum. Both Graphite Black and "forward-fashion silver" are available, with the aluminum being both anodized and sand-blasted. The inside design, meanwhile, is about the same as you find in any ThinkPad.
Inside, users will find third-generation Intel Core processors, which gives its a 15-percent boost over previous offerings. The S531 supports up to 10GB of memory, as well as up to 500GB of storage space. Audio comes by way of Dolby Advanced Audio, and there are two USB 3.0 slots for wired connectivity. The display, meanwhile, is a full HD 15.6-inch antiglare panel, and is what makes this machine special among Lenovo's other ultrabooks.
The keyboard, as you can tell in the gallery below, is backlit, with six rows and a few Windows 8-specific shortcut keys to save time. Given that this is a Windows 8 machine, it isn't surprising that the trackpad supports Windows 8 gestures, as well. There's a five-button click pad that has a glass surface.
Said Lenovo's VP of Products and Channels Vincent Fauquenot: "The progressive design of our ThinkPad S531 will help small businesses impress their customers. We pack a punch behind that style, however, as we are committed to delivering genuine substance with improved performance, battery life and legendary ThinkPad reliability. The ThinkPad S531 offers an intuitive Windows 8 experience with the power needed to accelerate productivity."
While the ThinkPad launches today, the website currently still reads, "Coming Soon!!!"
SOURCE: Lenovo