Lenovo-backed ZUK outs Z2 Pro with 6GB RAM, 10 sensors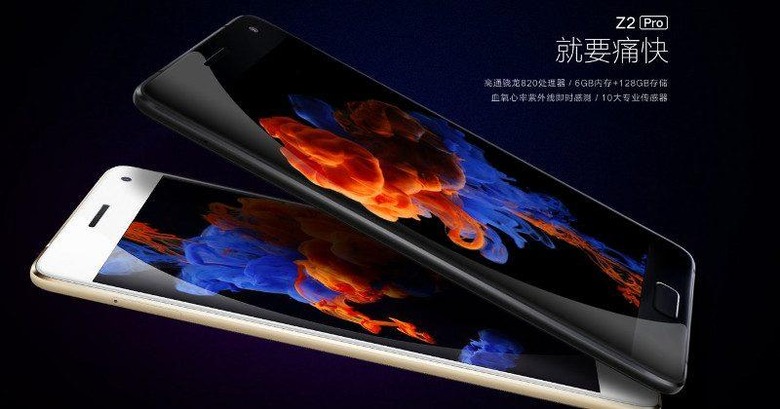 The Android smartphone market is so crowded these days that manufacturers will do anything and everything to be noticed. Sometimes, that means overloading a device with special features and whatnot to be special. That's definitely what ZUK, a rather new company backed by the famed Lenovo, has tried to do with the ZUK Z2 Pro, filling it to the brim with premium features (save for the display) and extras that will definitely fill a long list. All without burdening the pocket too much.
ZUK is a rather new player to the field and, admittedly, it's name will most likely be attached to Lenovo for a while, at least until it's a brand that becomes recognizable by itself. So far it has had only one smartphone, the ZUK Z1. Along with its association with Lenovo, the ZUK Z1 also hit news radars because of its choice to go with Cyanogen OS, the same Android spin on the very first OnePlus smartphone.
The ZUK Z2 Pro's claim to fame will be the spec list it will be flaunting around. That includes the latest Snapdragon 820 and, at least in the Exclusive Edition, a whopping 6 GB of RAM. That edition also gets 128 GB of storage, which is sadly still a rarity among high end smartphones. The smartphone cameras aren't so bad either, with the rear one sporting a 13 megapixel sensor with f/1.8, Optical Image Stabilization, Phase Detection Autofocus, and Samsung's ISOCELL technology even. The front one goes with an 8 megapixel sensor. Too bad that otherwise perfect set is marred by a 5.2-inch Full HD screen only. At least it's of the AMOLED type.
While that might actually sound normal for a 2016 flagship, ZUK wants to add more pizazz to the list. It boasts that it is the first flagship smartphone to have 10 "professional" sensors all in one device. Well, there's a fingerprint scanner, of course, on the home button at the front. ZUK also mentions a heart rate monitor, blood oxygen monitor, and, definitely a new one, UV detection. It might sound like a portable lab kit, but users are reminded that these do not replace professional workers or devices.
All of that will go for only 2,699 RMB, roughly $420, in China. And that's for the Exclusive Edition, mind you. There's still no price for the Standard Edition, which has the same specs except "only" 4 GB of RAM and 64 GB of storage. "Only", because those are still pretty much on par with flagships these days. There is curiously no mention of the version of Android in the ZUK Z2 Pro, but the company will most likely stick to its custom skin in China at least.
SOURCE: ZUK Z2 Pro, Weibo