Lenovo 14w Enterprise Laptop Offers Windows On A Budget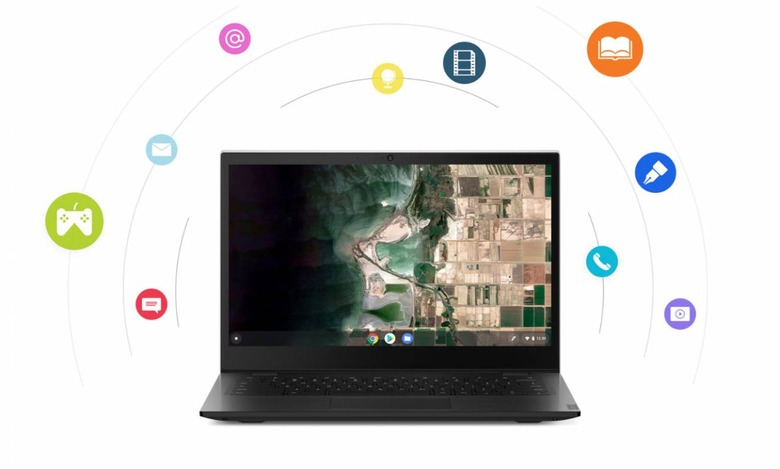 Joining its new 14e Chromebook Enterprise is Lenovo's 14w Enterprise, an alternative to the Chromebook that offers Windows instead of Chrome OS. The model strikes a compromise between features and cost, offering enterprise customers an inexpensive laptop capable of getting their workers or students online and connected to business services.
As with the 14e Chromebook Enterprise, the new 14w Enterprise features an aluminum design said to be durable enough for classroom use. The model features narrower bezels and touchscreen support, as well as Staffhub and Microsoft Office 365.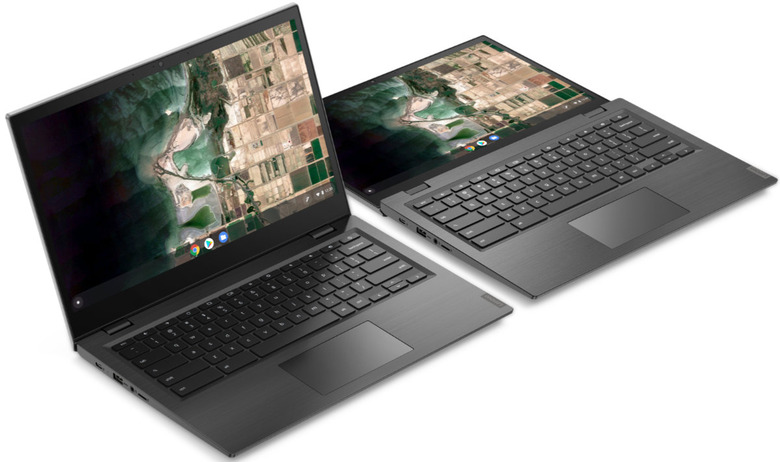 The Lenovo 14w Enterprise packs an AMD 3GHz A6 dual-core processor alongside AMD integrated graphics, up to 8GB of RAM and up to either 128GB eMMc storage or a 256GB SSD. The model features Dolby Audio and up to an 11-hour run time per charge, depending on usage.
Lenovo will offer the 14w Enterprise with a 14-inch display featuring up to a Full HD resolution alongside touch support. The laptop has an array of ports that should meet the needs of most students and business users, including one USB-C, two USB-A, HDMI 1.4, a microSD card slot, and one combo audio jack.
Though it's not the lightest laptop Lenovo has introduced this year, the 14w Enterprise is still very portable with a weight of up to only 3.39lbs. Enterprise customers will be able to purchase the 14w Enterprise from Lenovo in March starting at $299 USD.