Lemon receipt tracking app reaches 1 million users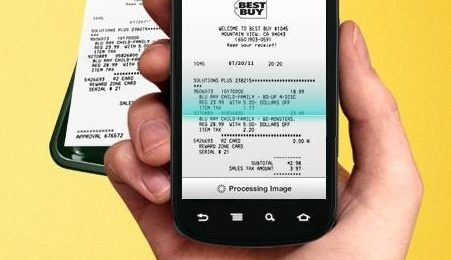 Lemon is starting to become the new default way for consumers to keep track of their receipts. There are many other apps fighting for your attention when it comes to tracking your finances, but Lemon is unique in its specific focus on allowing users to snap pictures of their physical paper receipts so they have a permanent record of them. If you think this is only a niche market, think again. The app has just reached 1 million users and it's expanding its functionality.
Now that Lemon is definitely not a lemon in the app marketplace, it has decided to add a bunch of features that let users track the categories on which they're spending the most money. The app already had the ability to extract information like store name and transaction total, but now it will categorize that information and provide a much more detailed list of statistics and analysis.
Essentially, it wants to do the same kind of stuff that Mint.com does now. Mint has gained a very strong following by allowing users to link their bank account and credit cards, centralizing all of their activity into one place. It also does things most mobile banking apps don't, like the ability to break down purchases into categories and letting users sign up for highly customized alerts. Lemon is available for the iPhone and iPad, as well as Android, Windows Phone, Blackberry, and even Symbian.
[via GigaOM]