Leica unveils new V-Lux 2 superzoom digital camera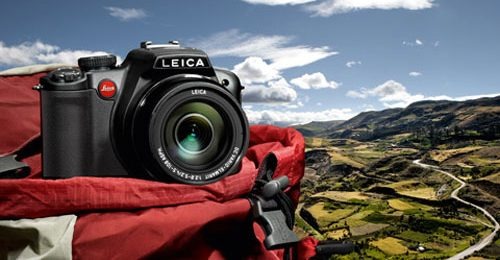 I have always liked the fact that the Leica line of digital cameras really didn't look like the other mainstream cameras on the market. The new Lecia V-Lux 2 has more of a standard look to it than the typical retro style Leica cameras. The reason that the new camera looks more traditional is that it has a massive superzoom lens.
That superzoom lens is good for 24x optical zoom with a focal range equivalent to 25-600mm in 35mm format. The camera can also record video in 1080i resolution in AVCHD format. Leica uses a newly developed 14.1MP CMOS sensor in the camera that is tuned for high performance shopping. The rear 3-inch LCD has a 460K pixel resolution and it can be tilted and pivoted in almost any direction.
Leica claims that the camera is one of the world's fastest consecutive shooting cameras with bursts of 11 frames per second in full resolution or at 60 frames per second in 2.8MP resolution. The camera is set to launch in October in the UK with a price of £675.