Leica T camera ushers in maker's 100th birthday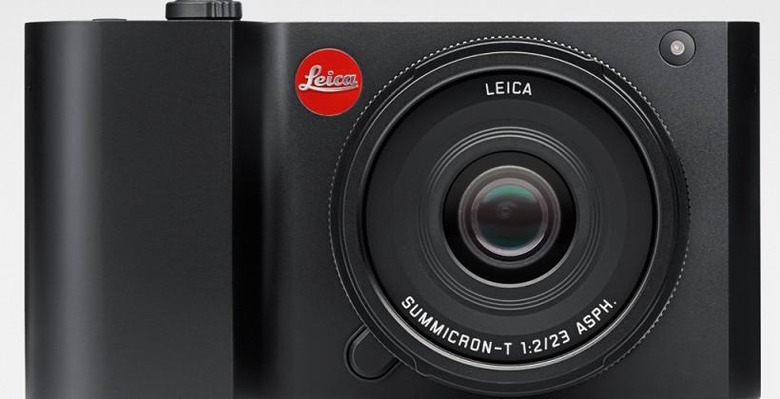 Leica is ushering in its 100th birthday with the announcement of a new sleek aluminum camera, the Leica T. With this camera comes a decidedly minimalistic design, as well as an interchangeable-lens setup and a position within the company's product line up that is betwixt the M and S Series'.
The Leica T features an aluminum unibody, which is milled by a machine and then hand polished, something the maker says takes about 45 minutes. The compact shooter weighs in at 3.35-ounces, with any left over aluminum being melted down for use in other cameras.
The Leica T offers an APS-C 16-megapixel sensor, as well as integrated WiFi for use with an accompanying app and mobile device (remote view, remote control, and image sharing, respectively). Around back is a touchscreen display for those who don't like remote control.
Those wanting to get the new compact will need to shell out $1850 USD for the body, $1750 per lens, and $395 USD for the Leica M lenses mount adapter. The silver version will be available the end of next month, but the black version featured above won't surface until late July.
SOURCE: Wired