Leica M9 Titanium Limited Edition Unveiled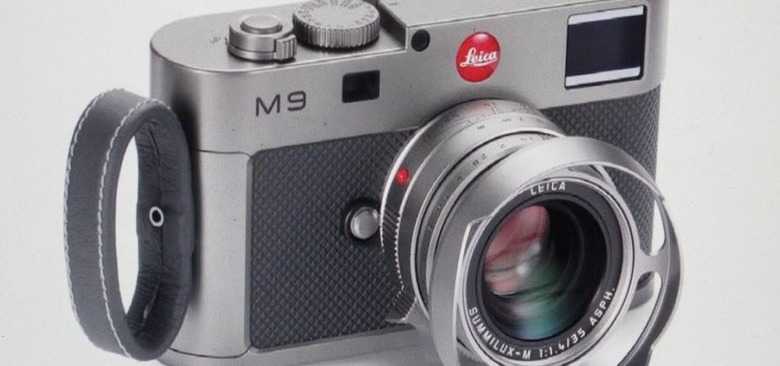 For top-priced cameras, Leica goes hand-in-hand. The company is known for making cameras that have plenty of features and aesthetic eye-caching goodness, and the price tag generally follows suit. But with the unveiling of the M9 Titanium Limited Edition, the company has out-done themselves. Created by a team that incorporated members of Leica and Volkswagen, the Titanium limited edition camera is something to just stare at, if not actually use.
The Titanium limited edition is, at its most basic level, a far more equipped M9, but that's not stopping Leica from releasing it. For instance, the trim features leather that is usually used in Audi's premium automobiles. Other additions to the camera include fingerprint resistant overlays, the handstrap will come in two sizes, and the frame lines will be illuminated by LEDs. And you get a fancy new holster, too, which was designed specifically for this new edition.
If you were to buy one of these limited edition cameras, you'd get the camera, 35mm Summilux F/1.4 prime lens, that new holster, and a lens hood in the box. There's a new electronic illumination system in place, too. Unfortunately, Leica only made 500 of these, and by now there's probably already a handful that's been bought up. As for the pricing, that's said to be marked at 22,000 EUR. Yes, 22,000 EUR. It will be made available some time in November,
[via Leica Rumors]