Leica M-P "Panda Edition" Limited Run Camera Unveiled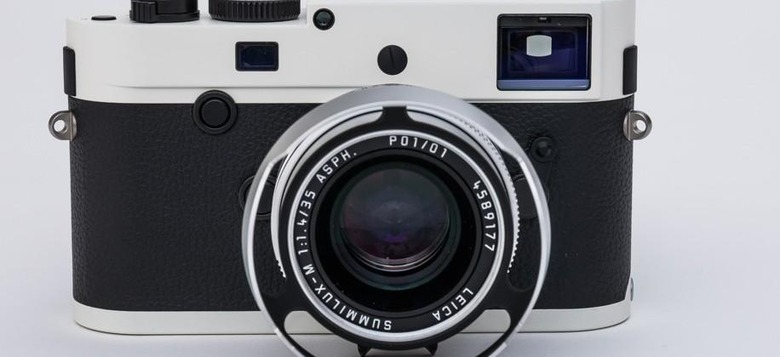 Leica has introduced a new limited edition camera called the Leica M-P "Panda Edition." This camera features the same German construction expected from Leica alongside a design inspired by the panda. The black camera body is contrasted by white elements, something that "echoes past Oriental artistry." Two versions of the camera are offered, both in very limited quantities.
The camera is only being released in China, unfortunately, though collectors elsewhere may be able to get their hands on one with enough effort. The first of the two limited edition sets includes a Leica Summicron-M 28mm f/2 ASPH lens, while the second feature a Summilux-M 35mm f/1.4 ASPH lens.

Only 30 units of each set will be produced for a total of 60 in all, making it a very limited production run. The camera includes a digital rangefinder with a black and white design, black leather trim, and a panda logo engraving.
As well, the camera features the world "CHENGDU CHINA" engraved beneath the logo for an extra dose of rarity. Both of the lenses are silver colored, meanwhile, though the lenses red dot is black, an "extremely rare" design choice. The camera will be available for $110k and $120k HK in Hong Kong. It will also be sold in China and Macau.
SOURCE: Leica Rumors