Leica D-Lux solid gray camera adds shade of gray to the compact Leica range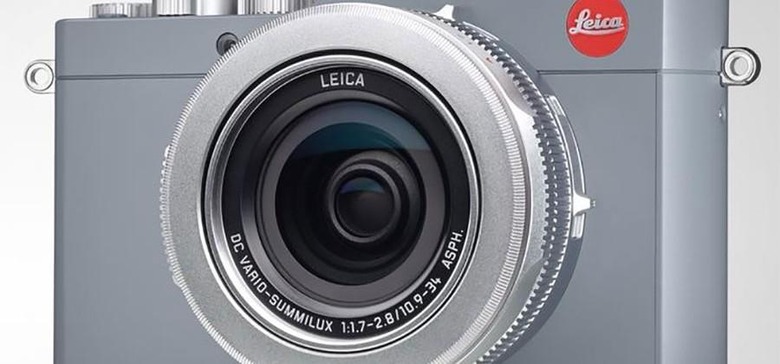 Leica has been peddling the D-Lux camera for a while now in a version with a black body that is packed with features. A new version of that camera has been unveiled that has all the same specifications as the black version with the difference being a grey and silver body. The control knobs and lens are matte silver and the body is coated in gray enamel.
Some of the key features of the camera include a Leica DC Vario-Summilux 10.9-34mm f/1.7-2.8 ASPH lens and a 13MP fourthirds sensor. The camera has an electronic viewfinder, WiFi connectivity and can record 4K video.
The camera ships with a Leica CF D flash unit that is also silver in color and a specially designed carry strap. The lens on the camera is equivalent to 24 to 75mm in 35mm format and offers users a wide range of photographic capabilities from portraits to landscapes.
Integrated WiFi allows the camera to be controlled via a smartphone or tablet and allows for wireless transmission of photos and video. The app to control those features is offered on iOS or Android devices. The camera will launch this month in the UK for £825/$1095 with no word on when it will hit the US.
SOURCE: Photographyblog