Leica Censored In China Over Unauthorized Tiananmen Square Video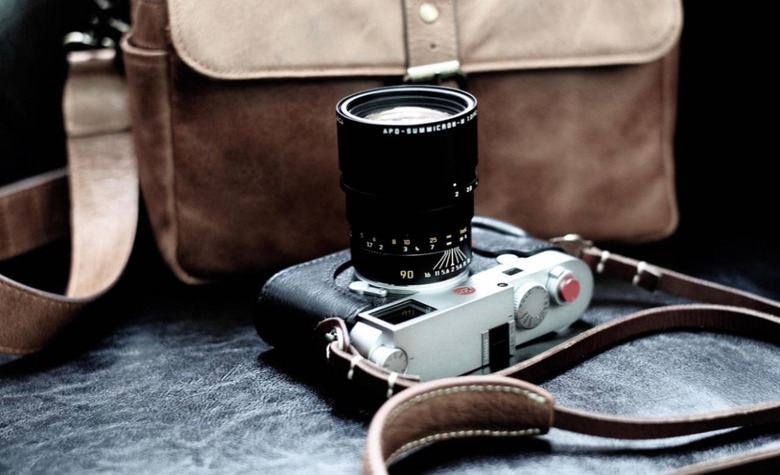 German camera company Leica has been censored in China following the publication of an unauthorized, dramatic advertisement set during the June 4, 1989, Tiananmen Square Massacre. The ad, which is simply called 'The Hunt,' features a Western journalist in a Beijing hotel when suppression of the pro-democracy protests began. In response, Chinese social media website Weibo has banned users from publishing anything containing the word 'Leica.'
The origins of the Leica advertisement are murky, but reportedly come from a Brazil-based marketing company called F/Nazca Saatchi Saatchi. A statement from Leica provided to the South China Morning post reveals the video was not commisioned by the camera maker, which has distanced itself from the content.
The video features various clips of dramatic scenes, but primarily tells the story of a photojournalist who wants to capture images of the Tiananmen Square protests. Soldiers are seen questioning, and later chasing, the photographer as he locks himself in a room and starts shooting (with a camera) out the room's window.
The video ends with a dramatic close-up of the Leica camera's lens, which shows a reflection of the 'Tank Man' image censored by the Chinese government. While emotionally moving, the fictionalized version of the moment that image was captured isn't accurate — for one thing, the image was taken with a Nikon, not Leica, camera.
According to the SCMP, social media site Weibo has banned posts that contain the word 'Leica' in order to suppress the video. Commentary is apparently allowed, but is — as we'd expect — quite negative, with many users expressing concerns over how the advertisement may impact Huawei's relationship with the camera company.