Leica D-LUX 5 digital camera launches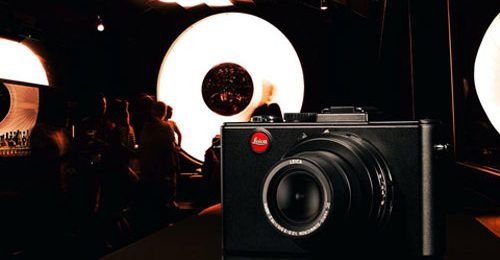 I think that the Leica line of cameras are some of the best looking digital cameras out there. I really like the more simplistic and retro looks of the cameras they offer. Leica has added a new digital camera to its product mix called the D-Lux 5. The new camera has a faster Leica DC Vario-Summicron 5.1 to 19.2mm F2-3.3 ASPH lens than the older D-Lux 4 digital camera.
The lens has a 35mm equivalent of 24 to 90mm focal range. The camera has many options for photographers looking for macro and wide-angle architecture shooting. The camera can also record 720p HD video in AVCHD-Lite format and has a large accessory range. The rear LCD is a 3-inch unit with 460k pixel resolution.
The optical zoom offered by the lens is 3.8x and the digital zoom is 4x. The camera has face detection and 23-field auto focus. The sensor is a 1/1.63" CCD with 11.3MP total and 10.1 effective megapixels. The camera offers a full range of automatic and scene modes and can shoot continuously at 2.5 frames per second with shutter speeds of 60 to 1/4000seconds. The MSRP for the camera in the UK is set at £630.