Lego Worlds brings Minecraft gameplay with February launch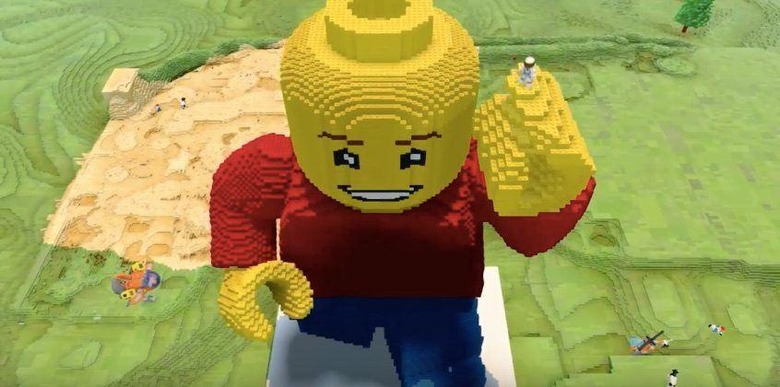 If Minecraft was inspired by the idea of playing with real-world Legos, then it's time for the influential sandbox building title to do the same for the Lego video game franchise. Warner Bros. has just announced the February release for Lego Worlds, an open-world game that promises to allow players to "build anything, do anything, and go anywhere," on PS4, Xbox One, and Steam.Lego Worlds differs greatly from the plethora of existing Lego games, which focus on a story campaign from existing movie and comic franchises. Here, players will create their own character, and then dive into an open world full of Lego environments. There they'll be able to create and build just about anything they can imagine, as well as use a wide range of items including vehicles, creatures, and weapons.
Developer TT Games explains that worlds will be procedurally-generated and feature day and night cycles. In addition to building to their heart's content, players can also choose to go on a quest to become a Master Builder, which has them exploring the world and taking on challenges from other Lego characters, including defending a farm from zombies and finding a king's sword.
Players will be able to share their worlds and creations with others, and the game supports both splitscreen and online multiplayer for cooperative building and competitive play. Lego Worlds will be available on consoles and Steam on February 21st, with the PS4 version getting an exclusive Lego Agents DLC with additional vehicles, characters, and weapons.
SOURCE Warner Bros.