LEGO to launch Dagobah set at SDCC 2015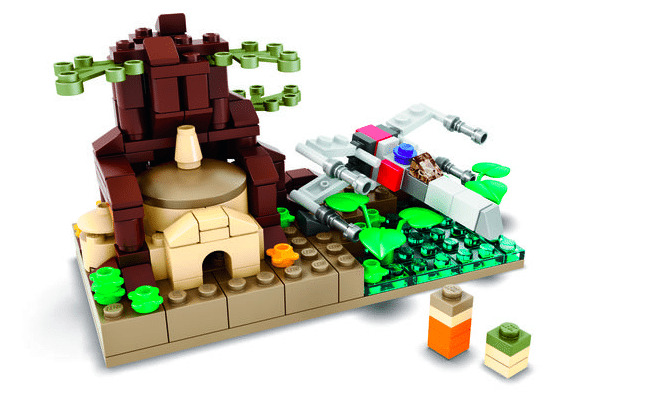 The San Diego Comic Con will be arriving in the near future, and many are preparing their wares for starry eyed fans to enjoy. Among them is LEGO, the company behind the more-popular-than-ever plastic bricks. LEGO has a surprise for Star Wars fans in the form of a 177 piece set: a Dagobah set, which will only be made available at SDCC 2015. It is a blocky rendition of The Empire Strikes Back set where Yoda lives, and includes vaguely similar Skywalker and Yoda miniatures.
The information comes from Complex, which managed to nab an exclusive shot of the upcoming set (check out the gallery below to see it full-sized). The set, as you can see above, features Yoda's tiny hut and Luke Skywalker's X-Wing.
According to Complex, to get a shot at buying the set, attendees will need to get a ticket for a raffle from the Pavilion Terrace, and if they win they will be able to pick up the set for $39.99 USD at LEGO's SDCC booth.
Can't get enough LEGO? We've reviewed and detailed many sets, including ones that will be released later on this year and beyond. Be sure to check out our related LEGO tag portal for all the latest and greatest news and reviews!
VIA: Brickset