LEGO has posted an app to the Google Play store that walks you through the process of building two model cars. The app provides animated, step-by-step instructions for creating them using LEGO's advanced TECHNICS set of blocks and parts. Oddly, the app is optimized for older tablets.
LEGO says the free app is optimized for the Samsung Galaxy Tab 2 10.1 and first-generation Nexus 7. No word on why this is the case, rather than optimizing for the latest tablets. Android Police reports it has found that the app works on the Galaxy Tab 8.9 as well. LEGO says it is working to make the app compatible with "a wide range of devices".
The app lets you choose either the Hot Rod or Rally Racer. You can zoom, pan and spin the diagrams in 360 degrees. Every brick can be inspected in an animated fashion. "Ghost View" (see hero image above) lets you see how far you have to go until the car is completed.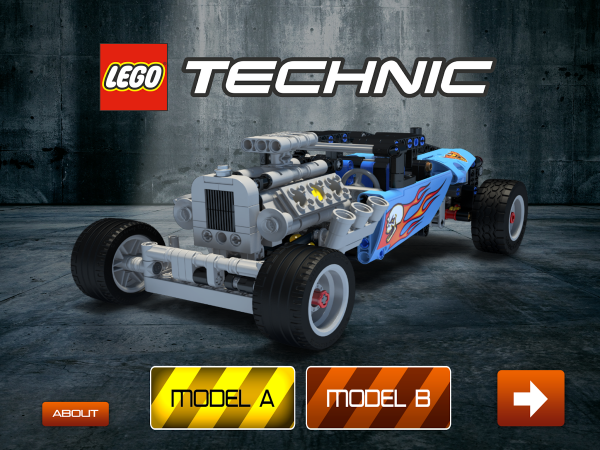 The "LEGO Building Instructions" app was released Saturday, Dec. 21. You can download it at the Google Play store as of now. What do you think of the app? Are you going to use it to assist your brick auto modeling ventures?
SOURCE: Android Police