LEGO Stranger Things Set Can Flip To The Upside Down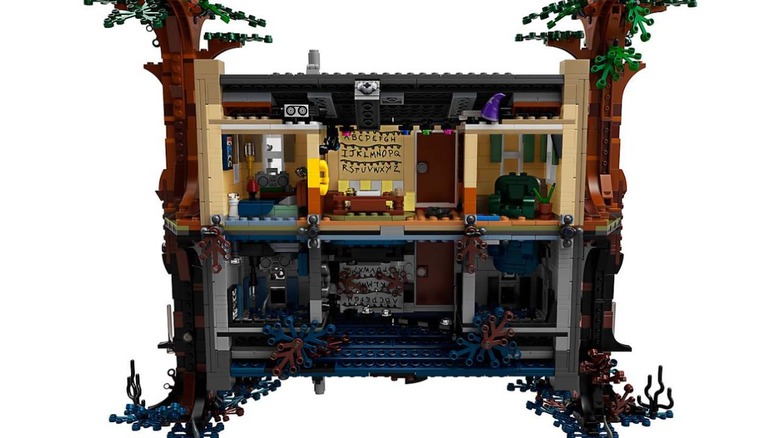 LEGO has just launched a new brickset based on the hit Netflix original series Stranger Things. The unique kit features the core element in the series, the creepy dimension referred to as the Upside Down. Players can literally flip the set upside down to switch between the two dimensions; each includes iconic details, including the Christmas lights communication board on the wall.
The new LEGO set has appeared as a pre-order on the company's website and through select online retailers like Amazon. The product is simply called the "LEGO Stranger Things 'The Upside Down'" kit (#75810) and it is priced at a substantial $199.99 USD. For that price, buyers get 2,287 pieces, including nearly a dozen characters from the show.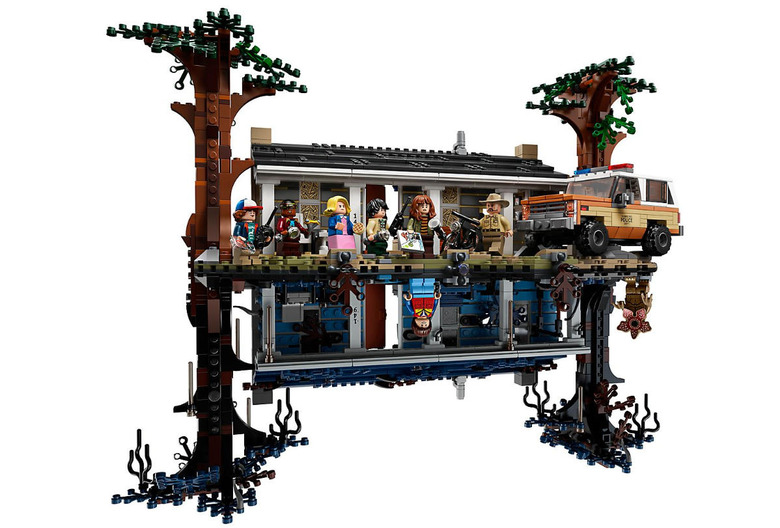 The LEGO Stranger Things set focuses on the Byers' house, including the living room where the communication board is centered on the wall, plus Will's bedroom and the dining room. These rooms are present on the top half of the set in proper colors and capped on each end by a couple of trees; the set also includes the police SUV.
When flipped upside down, owners get the dimmer, darker, bluer 'Upside Down' dimension, which mirrors the upper level, but with the creepy atmosphere seen in the Netflix series. The Upside Down half of the set includes vines and a dilapidated appearance. Joining the house are eight figures, each of them with their own accessories, including Eleven, Will, Mike, Lucas, Dustin, and a Demogorgon.
The communication alphabet on the wall includes a light-up function, and the house has small components including a desk lamp, movie posters, boombox, bed, desk, ax, coffee table, and other home features. The police truck has a removable roof for accessing the interior, as well. When fully assembled, the set measures 12" tall x 17" wide x and 8" deep.
The product will be available starting June 1.