LEGO machine automates Christmas cookie decorating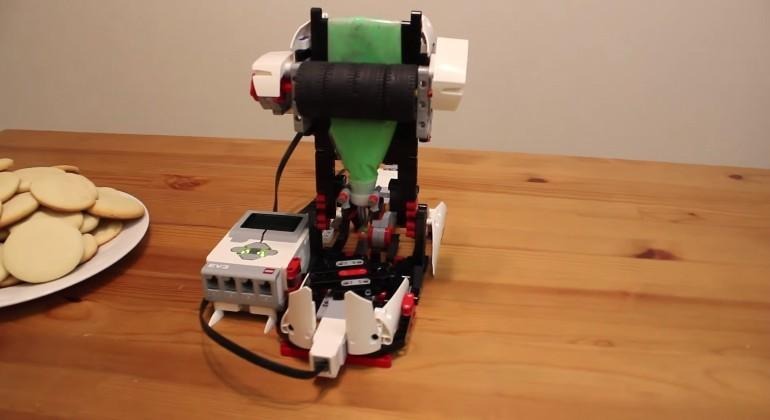 At some point during the holidays you'll have a realization: inviting more people over means having to decorate more cookies, and having to decorate more cookies makes you want to flip a table or two. Enter a new ingenious LEGO machine created by JK Brickworks' Jason Allemann, the EV Icer automated cookie frosting decorator. With a certain LEGO Mindstorms set and patience, you can make your own.
The EV Icer is made using LEGO Mindstorms, and works by running a roller over a carefully positioned bag of icing. Pre-made designs are loaded onto the system, and users can select one once the cookie is in position (it appears sugar cookies work best, but it's always worth giving oatmeal raisin a try). Stars, bells, snowflakes, and what appears to be angels are some of the designs shown off.
Those interested in making their own are in luck, as JK Brickworks has the entire building guide available to download, as well as a parts list and more. As well, enthusiasts only need the LEGO Mindstorms set #313131, keeping it somewhat economical. EV Icer's maker warns, though, that "results can vary drastically."
If you want the cookies to come out looking like the ones in the video, you'll need to make sure the icing has a high level of consistency, being neither too runny nor too thick. If your early results end badly, experiment with different consistencies until you find one that works. Likewise, DIYers are advised to makes sure they place the bag correctly and situate the ice stopper, otherwise icing may get all over the place.
Instructions are available here.
VIA: The Brothers Brick